Unique. Personal. Magical
Caramoor features historic structures and 90 acres of woodland trails, rolling hills, and exquisite flowering gardens. We have several distinctive spaces ideal for celebrations from 50 to 800 guests.
---
The Sunken Garden
Native flowers and idyllic greenery give the Sunken Garden a timeless beauty. This three-tiered formal garden surrounded by woodlands is our most popular venue for a wedding ceremony. Seal your special moment atop the Medieval Mount while guests sit comfortably in the garden's lower tiers. Equipped for sound and music, the Sunken Garden is ready to accommodate your perfect event.
Capacity: 400+
Sarma & Co. Photography Caramoor Wedding
Sarma & Co. Photography Caramoor Wedding
---
Tapestry Hedge
This grassy space is a lovely location for ceremonies or receptions. A collection of 30-foot evergreens line the south side of the lawn, framing the paired statues of Zephyr, the Greek god of the west wind, and Flora, the Roman goddess of flowers. The romantic, rose-covered gazebo serves as a stunning focal point for visitors on the gently sloped lawn, and guests may relax on benches by the Iris & Peony Garden. Sound, power, and additional tenting are available so that you can plan the event you want and enjoy the outdoors.
Capacity: 400 for cocktails; 300 for theater-style seating
Tapestry Hedge Cocktails 1
Sarma & Co. Photography Caramoor Wedding
---
Formal Dining Room & Music Room
The Music Room, filled with treasures from around the world, is the ideal space for private musical performances, presentations, and dancing. In the opulent Formal Dining Room, guests will be surrounded by hand-painted silk wall coverings and custom light fixtures. As part of Walter and Lucie Rosen's estate, the historic Rosen House is as inviting as it is grand, providing an excellent atmosphere for a social or elegant affair.
Capacity: Formal Dining Room – 65 for cocktails; 50 for dinner
Music Room – 200 for theater-style seating; 120 for dinner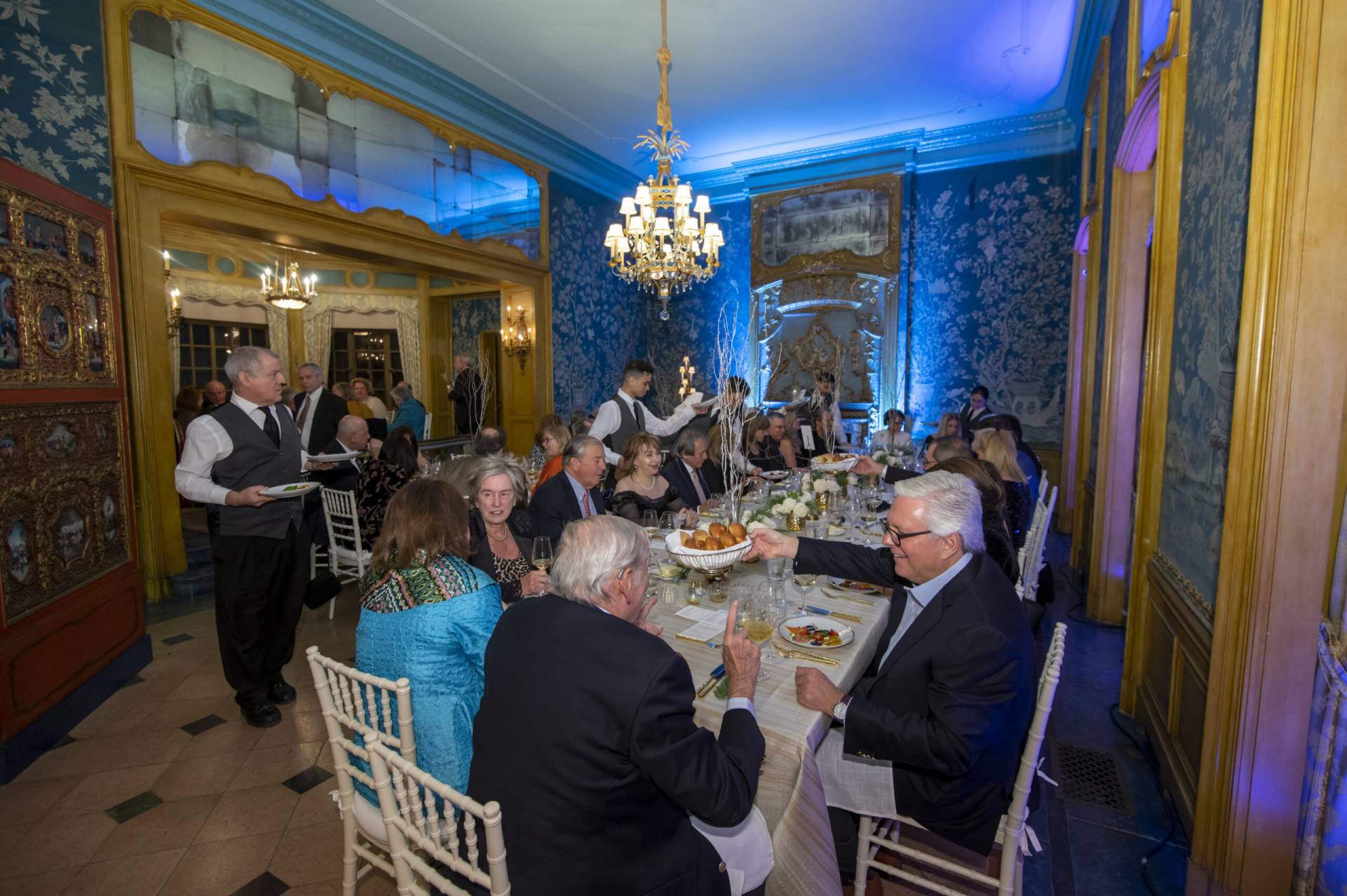 ABIGAIL & JOHN'S REHEARSAL DINNER
ABIGAIL & JOHN'S REHEARSAL DINNER
ABIGAIL & JOHN'S REHEARSAL DINNER
ABIGAIL & JOHN'S REHEARSAL DINNER
Aerial of Room with Dinner Guests
Caramoor_Wine_Dinner_2022-1089
Josh Ritter performs in a benefit concert at Caramoor
Josh Ritter performs in a benefit concert at Caramoor
A Benefit Concert at Caramoor
---
Venetian Theater
The airy and spacious Venetian Theater, surrounded by greenery of the woodlands, is ideal for large events or extravagant celebrations. The Theater is built around Greek and Roman pink marble columns, topped by Venetian arches and protected by a billowy, light-filtering tent. Lighting and audio/visual designs are fully customizable.
Capacity: 1,000 for cocktails; 800 for dinner; 1,500 for theater-style seating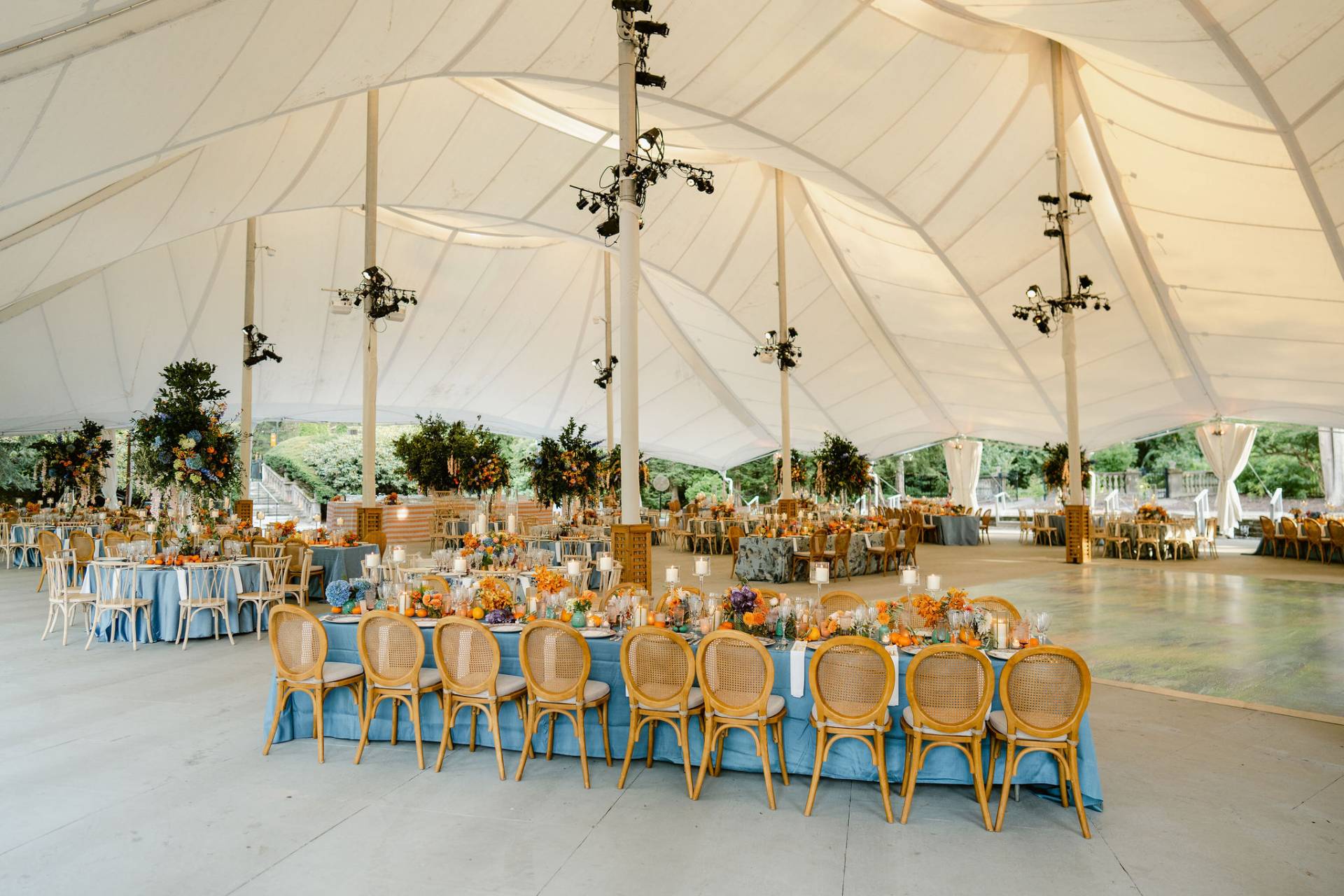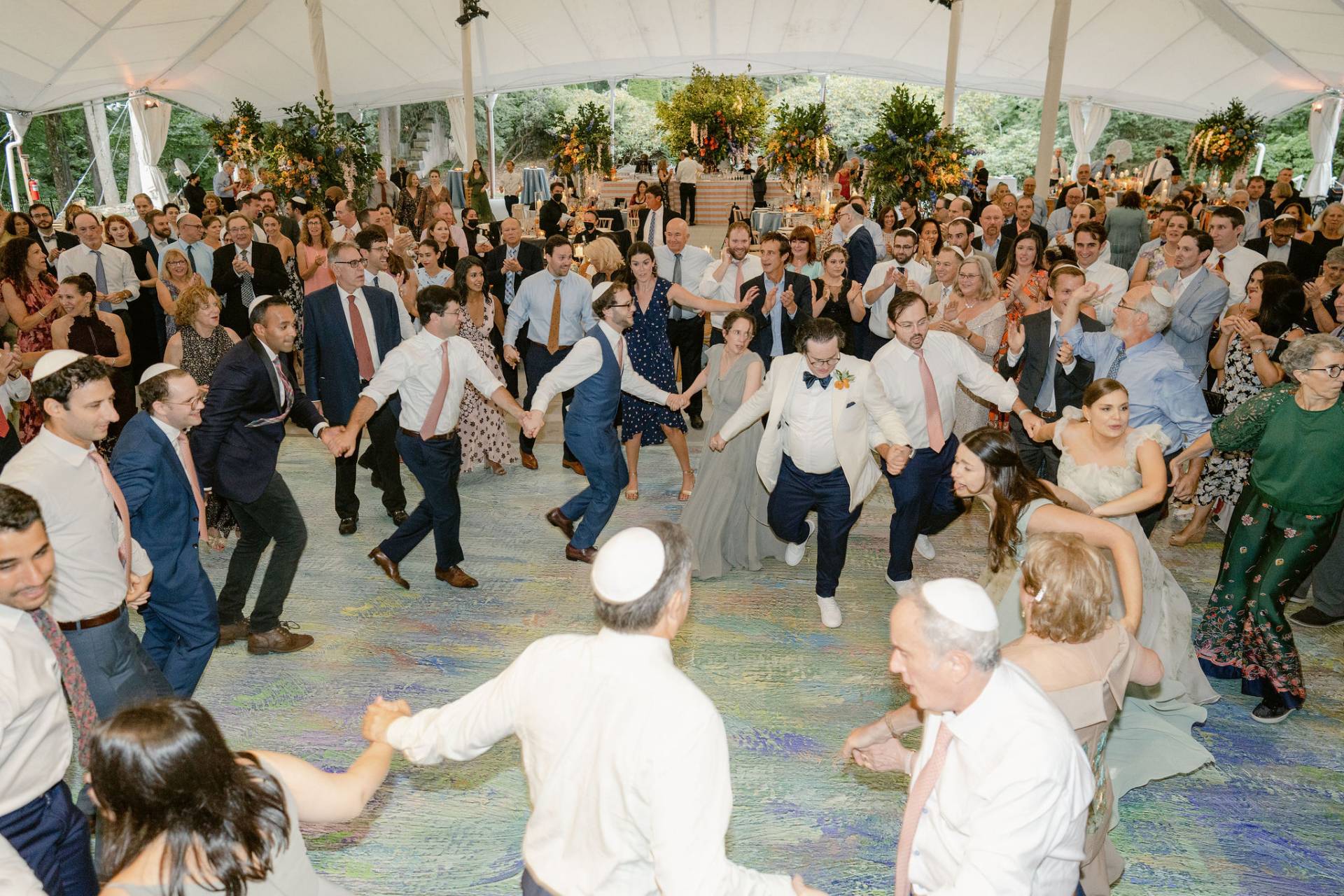 The Pavilion
Whether seated for dinner or dancing for fun, the Pavilion Tent is an ideal multi-purpose area surrounded by Caramoor's verdant gardens. Warm up or cool down the crowd with a cocktail hour in the Italian Pavilion, adjacent to the tent. Your guests will enjoy gazing upon the beautiful garden next to the Brunelleschi-inspired Pavilion.
Capacity: 300 for cocktails; 250 for dinner; 500 for theater-style seating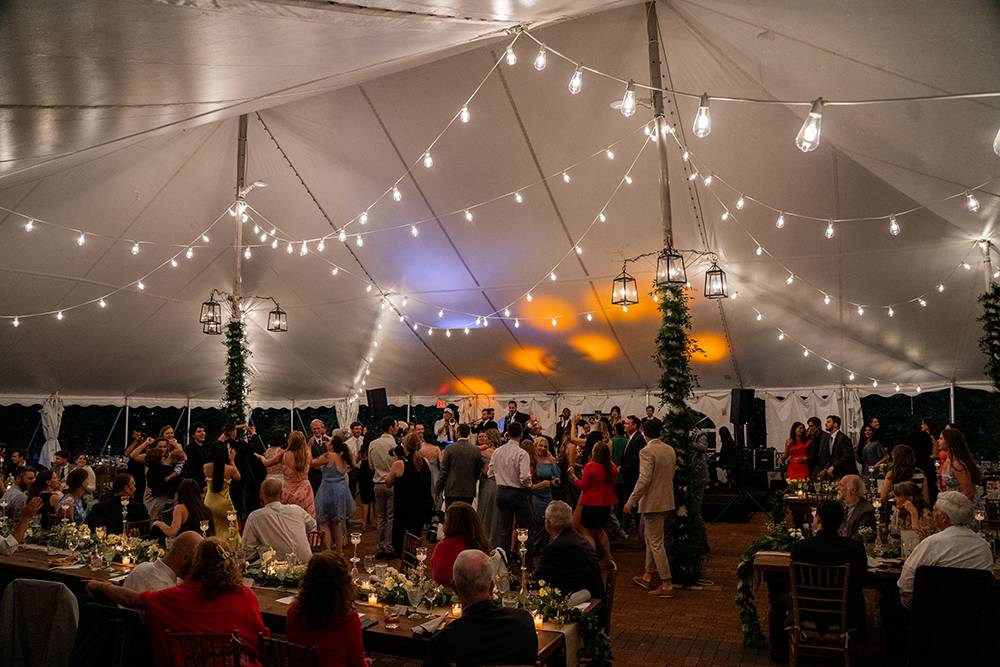 F – Destination Wedding Photographer – Asia Pimentel Photography-125
EDNA MAY & MATT by Lina Shteyn
UNADJUSTEDNONRAW_thumb_93e0
DestinationWeddingPhotographer-AsiaPimentelPhotography-137
Diane Moss Education Center
The Education Center is useful for educational or training seminars, recruiting sessions, Board Meetings, leadership and other retreats, memorial services, and small informal parties and gatherings. The Center includes a small kitchen. Audio visual equipment is also available for rent.
Capacity: 40 for classroom-style; 80 for theater-style seating
Spanish Courtyard
Perfect for intimate, outdoor gatherings, the distinctive Spanish Courtyard in the center of the historic Rosen House, can be described as "Spanish under the influence of the Italian Renaissance" given the architectural styles reminiscent of 15th century architect Filippo Brunelleschi. This partially covered outdoor venue, complete with a fully covered stage, offers a charming event setting with its floral accents, cloisters, and intricate wall paintings.
Capacity: 250 for cocktails; 400 for theater-style seating
---
For detailed information, and to explore the various options for your event, please contact us at FacilityRental@caramoor.org or 914.232.1492.