Our Donors
---
---
Annual Fund / Membership
Caramoor is appreciative of all donors and their support of our mission to create inspiring artistic experiences; every dollar contributed positively impacts Caramoor.
Caramoor is proud to be supported by the following: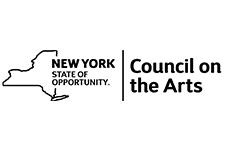 A select list of individuals, households, and organizations who donated to the Annual Fund, made Membership or tribute gifts, and/or purchased Special Event tickets to Caramoor during the period January 1, 2022 through December 31, 2022 can be provided upon request. Please contact the Development Office at 914.232.5035 ext. 409 for further information.  
---
In-Kind Donations
Caramoor gratefully acknowledges the following individuals and organizations that made in-kind contributions (gifts other than cash or stock) between January 1 and December 31, 2022. Certain gifts of products or services that can be used by Caramoor enable us to further our mission of presenting exciting concerts, mentoring young musicians, and providing arts education to young people. 
Sandra & William Cordiano
Darien Cheese & Fine Foods
Colin Jacobsen
Eric Jacobsen
Katherine & Peter Kend
Katherine & Marc Lazar
Aoife O'Donovan
Mary Lou & Mike Pappas
Tori & Ken Skovron
Leslie Williams & Jim Attwood
---
Matching Gifts
Caramoor gratefully recognizes the support of the many companies, organizations, and/or foundations that make matching gifts. Maximize your contribution to Caramoor by taking advantage of your employer's matching gift program. Contact your company to inquire about matching gift opportunities and consider designating Caramoor as your preferred charity.  
AmazonSmile Foundation
Bank of America
Bank of America Charitable Gift Fund
The Benevity Community Impact Fund
The Blackbaud Giving Fund
Bloomberg L.P. Corporate Giving Program
Broadridge
Credit Suisse Americas Foundation
Debevoise & Plimpton LLP
Fidelity Charitable Gift Fund
GE Foundation
Goldman Sachs Gives
Goldman, Sachs & Co.
Greenlight Capital 
IBM Corporation Matching Grants Program
J.P. Morgan Charitable Giving Fund
JPMorgan Chase's Good Works Employee Giving Program
Morgan Stanley GIFT
Network for Good
Pfizer Foundation
Sy Syms Foundation
Vanguard Charitable
YourCause, LLC
Encore Society (Planned Giving)
The Encore Society recognizes dedicated individuals and couples who have indicated their intent to include Caramoor in their estate planning. Planned giving is a wonderful to establish a legacy at Caramoor and make a lasting impact on the organization.
Caramoor thanks the following thoughtful individuals who have designated Caramoor Center for Music and the Arts in their estate plans.  
Anonymous
An Anonymous Couple§
An Anonymous Couple (2)
Laura B. Blau
Catherine A.M. "Cam" Cavanaugh§
Catherine & George Daubek
Robert C. Dinerstein
Ralph P. & Barbara J. DuPont
Judy & Tony Evnin 
Annette & Len§ Gilman
Carol & Jesse Goldberg
Dr. Susan Harris & Mr. Thomas Molnar§
Mrs. Betty Himmel
Olga Kagan
Deborah A. Kempe & Andre M. Hurni
Nancy S. Offit
Susan & Richard O'Leary 
Marie C. Rolla§
Eileen Caulfield Schwab
Ilse L. Schweizer§
Lisa Welch
Lucille Werlinich
Leslie Williams & Jim Attwood
Victoria Wooters & Matthew Mattoon
§ deceased
List as of May 2023
Including Caramoor in your long-term financial plans secures a legacy of musical excellence for future generations. For information about planned giving at Caramoor, or to notify us of your intention to include Caramoor in your estate plans, contact Tracy Tajbl, VP / Chief Development Officer at tracy@caramoor.org or 914.232.3681 or visit plannedgiving.caramoor.org 
Endowment Funds
Philanthropic gifts to Caramoor's permanent endowment(s) allow the use of Annual income to ensure program continuity and organizational strength in perpetuity. Investments in Caramoor's endowment(s) support concerts of the highest quality, help bring creative and significant projects to our campus, and provide income to our education and mentoring programs. Gifts to Caramoor's endowment(s) help ensure this organization's strength and vitality far into the future.
The following is a list of all endowments currently established at Caramoor.
Named Endowment Funds
Marjorie Carr Adams Fund for Young Vocal Artists
Marjorie Carr Adams Sense Circle Fund
Mimi & Barry Alperin Rising Stars Fund
Albert Berol Rising Stars Fund
Jonathan and Priscilla Clark Fund for Classical Music
The Adela and Lawrence Elow Fund for The Great American Songbook: 1900 to 1960
Susan and John Freund Piano Fund
Carmela S. Haklisch Rising Stars Fund
Susan & Joseph Handelman Fund for Evnin Rising Stars Mentors
Susan & Joseph Handelman Rising Stars Fund
Robert D. Hodes Rising Stars Fund
Maximilian E. & Marion O. Hoffman Foundation Rising Stars Fund
Tondra & Jeffrey Lynford Rising Stars Fund
Enid & Lester Morse Fund for Classical Music
Eva Petschek Newman Fund for Young Artists
Anne S. Nichols Rising Stars Fund
Nancy S. Offit Fund for the Performance of Classical Music and Opera*
Edna B. Salomon Rising Stars Fund
Terrance W. Schwab Fund for Young Vocal Artists
Marilyn M. Simpson Opera Fund
William Kelly Simpson Fund
The Ernst C. Stiefel String Quartet-in-Residence Fund
Texaco Rising Stars Fund
The Lucille Werlinich Fund for Caramoor's Gardens*
*future bequest
Other Endowment Funds
Bel Canto at Caramoor
Caramoor General Fund
Caramoor Virtuosi
Chamber Music Fund
Children's Performances
Education and Community Outreach Fund
Gardens & Estates
Innovation Fund
Piano Performance
Renaissance Days
Rosen House Concert Fund
Rosen House Stewardship
Sense Circle
If you are interested in discussing a gift to Caramoor's permanent endowment(s), or establishing a dedicated endowment like the ones listed above, please contact Tracy Tajbl, VP / Chief Development Officer, at 914.232.3681 or tracy@caramoor.org.