Orchestra of St. Luke's & Hélène Grimaud
Yue Bao, conductor
Sunday July 16, 2023
at
4:00pm
buy tickets
Add To Calendar
Overview
Sunday July 16, 2023
at
4:00pm
We welcome back one of classical music's most passionate and committed artists, pianist Hélène Grimaud, as she takes on Ravel's jaunty and virtuosic Piano Concerto in G Major. In this summer concert in the Venetian Theater, conductor Yue Bao leads Orchestra of St. Luke's in a program that also includes works by Gabriela Lena Frank, Ravel, and Brahms.
3:00pm / Join us for a conversation with Yue Bao.
Garden Listening / For those who prefer a more casual concert environment, Garden Listening tickets are $20, and are free for Members and children under 18 years old. Listen to the concert broadcast onto Friends Field (audio only) while enjoying a picnic, admiring a starry sky, or relaxing with the family. We recommend you bring your own seating for Garden Listening.
Summer Season Shuttle / Take the FREE shuttle from Metro North's Katonah train station to and from Caramoor! The shuttle runs before and after every summer afternoon and evening concert. No need to RSVP to get on the shuttle, it will be there when you arrive (in the parking lot side of the station). And if it's not there, that means that it just left and will be back in 5-10 minutes!
---
Artists
Hélène Grimaud, piano
Yue Bao, conductor
Orchestra of St. Luke's
Program
Gabriela Lena Frank: Elegía Andina
Maurice Ravel: Piano Concerto in G Major
Johannes Brahms: Symphony No. 2 in D Major, Op. 73
About the Music
GABRIELA LENA FRANK
Elegía Andina
Born in Berkeley, California in 1972, Gabriela Frank draws on her mixed ethnic heritage in her music: her mother is Peruvian/Chinese and her father is Lithuanian/Jewish. Inspired by Béla Bartók and Alberto Ginastera, she travels throughout South America to explore indigenous traditions not only in music but also in folklore, mythology, and poetry and then combines them within a Western classical framework. Holding degrees from Houston's Rice University and the University of Michigan, she is also an accomplished pianist specializing in contemporary music; one of her solo albums was nominated for a Grammy Award. In addition to her composing and performing careers, in 2017 Frank founded her own school, the Gabriela Lena Frank Creative Academy of Music, for emerging composers to work with renowned performers.
Frank's Elegía Andina is an evocative tone poem, enlivened by pungent contributions from a small percussion battery emphasizing woodblocks, as well as beautiful writing for flutes, both solo and duo. Here is Frank's commentary on the piece:
Elegía Andina for Orchestra (2000) is dedicated to my older brother, Marcos Gabriel Frank. As children of a multicultural marriage (our father being Lithuanian-Jewish and our mother being Chinese-Peruvian-Spanish), our early days were filled with Oriental stir-fry cuisine, Andean nursery songs, and frequent visits from our New York-bred Jewish cousins. As a young piano student, my repertoire included not only my own compositions that carried overtones from Peruvian folk music but also rags of Scott Joplin and minuets by the sons of Bach. It is probably inevitable, then, that as a composer and pianist today, I continue to thrive on multiculturalism.
Elegía Andina ("Andean Elegy") is one of my first written-down compositions to explore what it means to be of several ethnic persuasions, of several minds. It uses stylistic elements of Peruvian arca/ira zampoña panpipes (double-row panpipes, each row with its own tuning) to paint an elegiac picture of my questions. The flute part was particularly conceived with this in mind but was also inspired by the technical and musical mastery of Floyd Hebert, principal flutist of the Albany Symphony Orchestra. In addition, as already mentioned, I can think of none better to dedicate this work to than to 'Babo,' my big brother — for whom Perú still waits.
MAURICE RAVEL
Piano Concerto in G Major
Maurice Ravel was a masterful composer for both the orchestra and the piano. Strangely he did not combine these two sonorities until quite late in his career, when he wrote two remarkable concertos: Concerto for the Left Hand and, the one we hear today, the Concerto in G Major for both hands.
The impetus for the Concerto in G was Ravel's need for a work to show off his performing skills during a North American tour in 1928, but this painstakingly slow creator did not manage to launch the concerto before his boat left. It was finally written between 1929 and 1931, simultaneously with the Concerto for the Left Hand created for the disabled Austrian pianist Paul Wittgenstein and like that work spiced with jazz idioms. Opposed to the heavy Teutonic developments of Beethoven and Brahms, Ravel stated that for him a concerto should be more of a "divertissement," written "in the same spirit of those of Mozart and Saint-Saëns. The music of a concerto should, in my opinion, be light-hearted and brilliant, and not aim at profundity or at dramatic effects."
An elegant demonstration of this belief, the Concerto in G was enormously successful at its premiere in Paris, with the composer conducting and Marguerite Long as soloist, on January 14, 1932. Its first movement mixes a timeless exoticism, arrayed in Ravel's most sparkling orchestral hues, with a percussive, jazz-driven 20th-century pace. The opening is arresting: the crack of a whip sets off dazzling, bell-like music with the pianist playing white keys in the right hand against clashing black keys in the left. The piccolo whirls through a piquant melody, inspired by the folk melodies of Ravel's native Basque country. Then the tempo slows to a bluesy mood, with wailing clarinet and muted trumpet melodies that George Gershwin himself might have penned. Basque and Blues alternate until Ravel dismisses the movement with a circus-clown laugh.
Jazz takes a rest during the delicately beautiful slow movement, which is in the antique style of the composer's famous Pavane for a Dead Princess. Playing alone, the piano sings a long, pensive melody to which solo woodwinds give sensitive commentary. Later, the English horn reprises this melody while the piano shimmers around it. A musical perfectionist, Ravel had great difficulty with this exquisite movement and claimed that only close attention to the great slow movement in Mozart's Clarinet Quintet pulled him through.
The finale brings back the world of jazz with a light-hearted, high-speed chase in which the piano is nearly always in the lead, urged on by mocking orchestral laughter.
JOHANNES BRAHMS
Symphony No. 2 in D Major
Johannes Brahms' composing retreat during the summer of 1877 played an important role in the character of his richly melodious Second Symphony. This was the picturesque mountain resort of Pörtschach on the Wörtersee lake in southern Austria. By the time he reached middle age, Brahms — busy the rest of the year in Vienna with performances and editing and publishing his music — did most of his composing during the summer months. Finding a place conducive to creativity became all-important to him. In Pörtschach he discovered an oasis so ideal he spent three summers there, the next summer (1878) composing the Violin Concerto.
Many commentators, comparing Brahms' pairing of a heroic First Symphony in C minor and a lighter successor symphony with Beethoven's similarly contrasting Fifth (also in C minor) and Sixth symphonies, have called the Second Brahms' "Pastoral," a nature symphony full of sunshine. But such comparisons can be misleading. Although it has Brahms' most joyous finale, the Second Symphony is still a densely constructed, rather serious work with a strong undercurrent of introspection and melancholy, especially in its first two movements.
First movement: The symphony grows like a mighty oak from the seeds of its first three notes — D dropping a half step to C-sharp and returning to D — heard in the cellos and basses. From this seed motive — and its inverted form with the middle note rising a step, which we'll hear a few moments later in the horn melody — will sprout many of the themes in all four movements. The warm, Romantic timbre of the horns lends the opening theme an autumnal glow. More ardent is an arching, soaring melody for the violins built from the three-note seed. But this movement's most famous tune — and the one that reminds us that it is in 3/4 waltz-time — is the second theme: a stately, mellow waltz sung by the cellos and violas, the cellos on top for maximum richness.
Brahms shows off his formidable contrapuntal skills in the development section with a powerful fugal treatment of the horns' opening theme. The violins' soaring theme also is worked over while the three-note seed motive is tossed continually from instrument to instrument. After the recapitulation, Brahms lightens the mood briefly for a rhythmically playful half-smile of a coda.
But immediately the music darkens again for the brooding B-Major second movement with its magnificent long melody for the cellos full of yearning for some unattainable happiness — a mood that is so characteristic of Brahms' music. The meter then switches for a rhythmically halting, frustrated theme for the woodwinds. A turbulent developmental section subsides into reveries of the main cello theme, then a full return of the melody, which the violins take over in a smoothed-out version.
While the first two movements wander mostly in the shadows, the third and fourth movements dwell in sunshine. The third movement is a charming Brahmsian intermezzo. The oboes present the principal theme, derived from the three-note seed motive; its country-air freshness at last gives us a glimpse of summertime by a mountain lake. It returns twice more, with two exuberant dance episodes led by strings in between. Despite their different meters and fast tempos, they are actually variations of the oboes' melody.
The finale's mysterious, rhythmically vague opening hardly prepares us for the true mood of this movement, but it soon explodes in a fortissimo blaze of sound. The second theme is another mellow Brahmsian melody, full of mature contentment, offered by the strings in their deepest, richest register. Rhythmic verve and games of "where's the beat" add to this movement's excitement. The coda is an outburst of utterly uninhibited joy — a rare mood for Brahms! — with the mellow theme ultimately sped up and blazing forth in triumph from the trumpets.
— Janet E. Bedell
Janet E. Bedell is a program annotator and feature writer who writes for Carnegie Hall, The Metropolitan Opera, Los Angeles Opera, Cal Performances at the University of California-Berkeley, and other music organizations.
About the Artists
Hélène Grimaud, piano
Renaissance woman Hélène Grimaud is a deeply passionate and committed musical artist. Born in 1969 in Aix-en-Provence, Grimaud was accepted into the Paris Conservatoire at age 13. In 1987, renowned conductor Daniel Barenboim invited her to perform with the Orchestre de Paris; this marked the launch of her musical career, characterized ever since by concerts with most of the world's major orchestras and many celebrated conductors.
Between her debut in 1995 with the Berliner Philharmoniker and her first performance with the New York Philharmonic in 1999 — just two of many notable musical milestones — Grimaud made a wholly different kind of debut: she established the Wolf Conservation Center in New York. She also forged a writing career and published three books.
It is, however, through her music-making that Grimaud most deeply touches the emotions of audiences. Her prodigious contribution to and impact on the world of classical music were recognized by the French government when she was admitted into the Ordre National de la Légion d'Honneur (France's highest decoration) at the rank of Chevalier (knight).
Grimaud has been an exclusive Deutsche Grammophon artist since 2002. Her recordings have been awarded numerous accolades, among them the Cannes Classical Recording of the Year, Choc du Monde de la musique, and the Echo Klassik Award.
Her recent recordings include Water (2016), a live recording of performances from tears become… streams become…, the critically-acclaimed large-scale immersive installation at New York's Park Avenue Armory created by Turner Prize-winning artist Douglas Gordon in collaboration with Grimaud. Grimaud's 2018 album, Memory, comprises a selection of evanescent miniatures by Chopin, Debussy, Satie, and Valentin Silvestrov. The Messenger (2020) includes Mozart's Piano Concerto K466 performed with the Camerata Salzburg.
Grimaud began the 2022-23 season with a recital of her Memory recording in Santa Fe's Lensic Performing Arts Center. Her season includes performances of Brahms's Piano Concerto No.1 in D minor with the Dallas Symphony Orchestra and Fabio Luisi, Vancouver Symphony Orchestra and Otto Tausk, and St. Louis Symphony Orchestra and Stephane Deneve; Schumann's Piano Concerto in A minor with Cincinnati Symphony Orchestra and Louis Langree; and a recital at Carnegie Hall. In February, she toured with Camerata Salzburg in Ludwigshafen, Salzburg, and Turin, followed by recitals in Vienna, Luxembourg, Munich, Berlin, and London, among others.
To learn more about Hélène Grimaud, please visit her website (helenegrimaud.com).
Yue Bao, conductor
Conductor Yue Bao serves as the Ting Tsung and Wei Fong Chao Foundation Assistant Conductor of the Houston Symphony.
Bao made her subscription debut with the Houston Symphony on their opening night concert of the 20/21 season, and has led the orchestra at their Summer concert series at the Miller Theater in 2021 and in 2022. She made her Chicago Symphony Orchestra debut at the 2021 Ravinia Festival and has since debuted with the San Francisco Symphony, the Detroit Symphony Orchestra, and Minnesota Orchestra.
This season, Bao makes debuts with the Baltimore Symphony Orchestra, the Seattle Symphony, and the Calgary Philharmonic.
Bao was the Bruno Walter Memorial Foundation Conducting Fellow at the Cabrillo Festival of Contemporary Music. In 2018, she served as the David Effron Conducting Fellow at the Chautauqua Music Festival, where she returned as a guest conductor in the 2022 season.
She has worked extensively in the United States and abroad. Equally at home with both symphonic and operatic repertoire, she has conducted Tchaikovsky's Eugene Onegin, Bizet's Carmen, Kurt Weill's Mahagonny: Ein Songspiel, and Gian Carlo Menotti's The Medium.
Along with her Artist Diploma from The Curtis Institute of Music, where she was the Rita E Hauser Conducting Fellow and studied with Yannick Nezet-Sèguin, Bao holds Bachelors of Music degrees in orchestral conducting and opera accompanying from the Shanghai Conservatory of Music and a Master of Music degree in orchestral conducting from the Mannes School of Music.
Orchestra of St. Luke's
Orchestra of St. Luke's (OSL), Caramoor's orchestra-in-residence, grew from a group of virtuoso musicians performing chamber music concerts at Greenwich Village's Church of St. Luke in the Fields in 1974. Regular seasons see OSL perform in diverse musical genres at New York's major concert venues, drawing on an expanded roster for large-scale works, and collaborating with artists ranging from Joshua Bell and Renée Fleming to Bono and Metallica. The orchestra has commissioned more than 50 new works and has given more than 175 world, U.S., and New York City premieres, while also participating in 118 recordings, four of which have been recognized with Grammy Awards.
Internationally celebrated for his expertise in 18th-century music, Bernard Labadie was appointed as OSL's Principal Conductor in 2018, continuing the orchestra's long tradition of working with proponents of historical performance practice. Built and operated by OSL, The DiMenna Center for Classical Music opened in 2011. New York City's only rehearsal, recording, education and performance space expressly dedicated to classical music, it serves more than 500 ensembles and 30,000 musicians each year.
This concert is made possible, in part, through the generous support of the Susan and John Freund Piano Fund and Susan and Peter Gottsegen.
---
Health & Safety / We're committed to maintaining the health and safety of our audience, artists, and staff, while ensuring that every visit to Caramoor is comfortable and enjoyable. Click here for more information and up-to-date health and safety policies.
---
This concert is made possible, in part, through the generous support of the Susan and John Freund Piano Fund and Susan and Peter Gottsegen.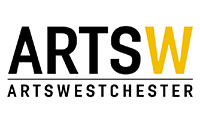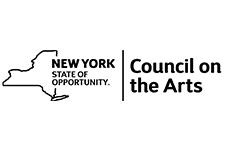 Related Events