Conrad Tao, piano Caleb Teicher, dancer
Thursday July 20, 2023
at
7:00pm
buy tickets
Add To Calendar
Overview
Thursday July 20, 2023
at
7:00pm
This dynamic interplay of piano and tap dance features pianist-composer Conrad Tao, who has been dubbed "the kind of musician who is shaping the future of classical music" by New York Magazine, and choreographer-dancer Caleb Teicher, about whom The New Yorker says: "mixing super-charged energy with tossed-off charm, Teicher is among the more promising figures in tap dance." The pair come from two art forms, each with their own traditions and practices, but their collaboration explores the connections between them and the different ways the percussion of piano and tap relate to one another.
Program / COUNTERPOINT
Johann Sebastian Bach: Goldberg Variations, BWV 998: Aria
Conrad Tao/Caleb Teicher: Improvisation
Arnold Schoenberg: Fünf Klavierstücke, Op. 23: V. Waltzer
Ray Noble/Art Tatum/Bud Powell: Cherokee
Charles Cole/Brenda Bufalino: The Coles and Bufalino Soft Shoe
Johannes Brahms: Fantasias: Intermezzo in E Major, Op. 116, No. 4
Wolfgang Amadeus Mozart/David Parker: Song and Dance, based on Allegretto "Alla Turca" from Sonata in A Major, K. 331
Conrad Tao/Caleb Teicher: Swing 2 from More Forever
George Gershwin: Rhapsody in Blue arr. for solo piano
Maurice Ravel: Mouvement de menuet from Sonatine in F-sharp Minor
Johann Sebastian Bach: Goldberg Variations, BWV 998: Aria
More About the Program
Counterpoint is a collaboration between pianist and composer Conrad Tao and choreographer and dancer Caleb Teicher. The duo explores the dichotomy of their different perspectives and artistic practices, expanding their individual expressive capacity through a collective experience.
Harmonic, rhythmic, and theatrical counterpoint between the artists seeks to map out constellations linking their disparate traditions, driving the imagination and opening the heart. The stylistically diverse music of Counterpoint includes the Aria from Bach's Goldberg Variations, Art Tatum's demented stride piano, Arnold Schoenberg's ironic take on the Viennese waltz, a delicate miniature from Tao and Teicher's More Forever, and threading it all together, a work that bridges traditions, approaches, and styles—Gershwin's Rhapsody in Blue. Tao and Teicher's earlier work, More Forever, is a Bessie Award-winning, New York Times critic's pick which was lauded for "constantly extending the sonic aspects of dance."
Learn More About the Artists
Conrad Tao, piano
Conrad Tao has appeared worldwide as a pianist and composer and has been dubbed "the kind of musician who is shaping the future of classical music" by New York Magazine, and an artist of "probing intellect and open-hearted vision" by The New York Times. Tao has performed as soloist with the Los Angeles Philharmonic, Chicago Symphony, Cleveland Orchestra, New York Philharmonic, and Boston Symphony. As a composer, his work has been performed by orchestras throughout the world; his first large scale orchestral work, Everything Must Go, received its world premiere with the New York Philharmonic, and its European premiere with the Antwerp Symphony, and he was the recipient of a 2019 New York Dance and Performance "Bessie" Award, for Outstanding Sound Design / Music Composition, for his work on More Forever, in collaboration with dancer and choreographer Caleb Teicher. He is the recipient of the prestigious Avery Fisher Career Grant and was named a Gilmore Young Artist — an honor awarded every two years highlighting the most promising American pianists of the new generation.
In the 2022-23 season, Tao returns to perform Mozart with the New York Philharmonic, for whom he will also curate a program for their Artist Spotlight series, featuring collaborations with vocalist, Charmaine Lee, and wind ensemble, The Westerlies. He will also return to the San Francisco Symphony both as a soloist in Gershwin's Concerto in F major at Davies Symphony Hall, and as a curator for their Soundbox series. In Washington, D.C., he will make his debut with the National Symphony Orchestra performing Shostakovich with Dalia Staveska, and, following Atlanta Symphony's premiere of his Violin Concerto with Stefan Jackiw in 2021, he will appear as soloist with the orchestra performing Ravel with Ryan Bancroft. After their successful collaboration with the Finnish Radio Symphony, Tao will further re-unite with Hannu Lintu to perform Tchaikovsky with the Naples Philharmonic, as well as return to Finland to open the season with the Tampere Philharmonic and Santtu-Matias Rouvali.
In his first collaboration with the St. Paul Chamber Orchestra this Fall, Tao will curate and lead a program of music by Ruth Crawford Seeger, Gesualdo, CPE Bach, Feldman, and Mozart. Other upcoming collaborations include ongoing performances of Counterpoint with dancer Caleb Teicher, and performances of Gershwin's Rhapsody in Blue with Orchestra of St Luke's, as part of Paul Taylor Dance Company's season at Lincoln Center. The season will also include a multi-city tour with the Junction Trio, which includes the group's Celebrity Series of Boston debut, alongside performances in New York City, San Francisco, Washington D.C., and more.
In the 2021-22 season, Tao opened Lincoln Center's Mostly Mozart with Louis Langree at Damrosch Park performing Mozart, Gershwin, and William Grant Still. He also returned to perform with Jaap van Zweden and the New York Philharmonic at the Bravo! Vail Festival, and appeared with the Chicago Symphony performing Ravel at the Ravinia Festival. Further orchestral engagements included Ravel with Cincinnati Symphony; Rachmaninov's Concerto No.4 with the Kansas City Symphony; and Tao's own composition, Spoonfuls, with the New Jersey Symphony. In the same season, Tao also made solo recital debuts at London's Wigmore Hall, Seattle's Meany Center, and Celebrity Series of Boston, and also gave recitals in New York, Washington, and other cities throughout North America. Tao's violin concerto, written for Stefan Jackiw, was premiered by the Atlanta Symphony under Robert Spano, and the Baltimore Symphony under Kirill Karabits. His recent performances also include multi-concert residencies with the Finnish Radio Symphony and the Swedish Radio Orchestra, and Gershwin's Rhapsody in Blue with the Santa Caecilia Orchestra and Antonio Pappano.
A Warner Classics recording artist, Tao's debut disc Voyages was declared a "spiky debut" by The New Yorker's Alex Ross. Of the album, NPR wrote: "Tao proves himself to be a musician of deep intellectual and emotional". His next album, Pictures, with works by David Lang, Toru Takemitsu, Elliott Carter, Mussorgsky, and Tao himself, was hailed by The New York Times as "a fascinating album [by] a thoughtful artist and dynamic performer…played with enormous imagination, color and command." His third album, American Rage, featuring works by Julia Wolfe, Frederic Rzewski, and Aaron Copland, was released in the fall of 2019. In 2021, Tao and brass quartet The Westerlies released Bricolage, an album of improvisations and experiments recorded in a small cabin in rural New Hampshire in June 2019.
Tao was born in Urbana, Illinois in 1994. He has studied piano with Emilio del Rosario in Chicago and Yoheved Kaplinsky in New York, and composition with Christopher Theofanidis.
To learn more about Conrad Tao, please visit his website (www.conradtao.com).
Caleb Teicher, dancer
Caleb Teicher is a NYC-based dancer and choreographer specializing in musically-driven dance traditions and interdisciplinary collaboration.

Teicher began their career as a founding member of Michelle Dorrance's critically acclaimed tap dance company, Dorrance Dance, while also freelancing in contemporary dance (The Chase Brock Experience, The Bang Group), Lindy Hop (Syncopated City Dance Company), and musical theater (West Side Story International Tour and London).

As a solo performer and collaborator, Teicher is known for choreographic collaborations with diverse musical talents: world-champion beatboxer Chris Celiz, composer/pianist Conrad Tao; the National Symphony Orchestra; and indie rock legends Ben Folds and Regina Spektor.
In 2015, Teicher shifted their creative focus towards Caleb Teicher & Company, a creative home for incubating new concert dance works from Teicher's unique perspective. Outside of company work, projects include choreographing Regina Spektor on Broadway, Sister Aimee (streaming on Hulu), and AJR's "Bang" music video.

Teicher is the recipient of a 2019 New York City Center Choreographic Fellowship, two Bessie Awards, a 2019 Harkness Promise Award, the 2020 Gross Family Prize, and a 2019 NEFA National Dance Project Production Grant. Their work has been featured by The New York Times, NPR, Forbes, Vogue, Interview Magazine, on the cover of Dance Magazine and, most recently, on The Late Show with Stephen Colbert alongside Regina Spektor.

Caleb continues to engage with dance communities as a teacher for international tap, swing, and jazz dance festivals.
To learn more about Caleb Teicher, please visit their website (www.calebteicher.net).
Health & Safety / We're committed to maintaining the health and safety of our audience, artists, and staff, while ensuring that every visit to Caramoor is comfortable and enjoyable. Click here for more information and up-to-date health and safety policies.
---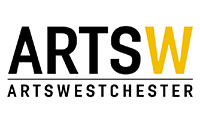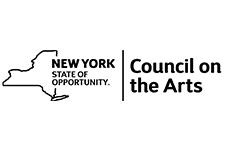 Related Events