Brooklyn Rider
Friday June 23, 2023
at
8:00pm
buy tickets
Add To Calendar
Overview
Friday June 23, 2023
at
8:00pm
With the energy of four young rock stars, Brooklyn Rider performs a program that explores the four elements (earth, air, water, and fire) as a metaphor for the complex inner world of the string quartet and the current health of planet Earth. You'll hear music created within the last century of accelerated and unprecedented climate change, including pieces commissioned by the Quartet, by composers whose works reflect current realities and serve as a musical call to action. Will you heed the call?
Artists
Johnny Gandelsman, violin
Colin Jacobsen, violin
Nicholas Cords, viola
Michael Nicolas, cello
Program
FOUR ELEMENTS
Suite of American Folk Songs, collected / transcribed by Ruth Crawford Seeger, arranged by Colin Jacobsen
Andreia Pinto-Correia: Aere senza stelle (NY premiere)
Dmitri Shostakovich: String Quartet No. 8 in C Minor, Op. 110
Osvaldo Golijov: Tenebrae
Learn More About the Program
The concept of four classical elements — Earth, Air, Fire, Water — as the foundation for the physical world was shared across ancient cultures, including those in Greece, Egypt, Persia, Babylonia, India, and beyond. In parallel, the unique musical ecosystem of the string quartet is a balance of four equal and living elements, collectively capable of giving voice to the vast beauties and mysteries of our world as well as the highly destructive forces which, taken together, represent the single greatest challenge of our time.
In their latest project, Brooklyn Rider has assembled a novel program anchored by four works symbolically representing earth, air, fire, water. All created (or collected) within the last century of accelerated and unprecedented planetary change, Brooklyn Rider has additionally asked four brilliant composers* to write new works that reflect current realities and serve as a musical call to action.
Learn More About the Artist
With their gripping performance style and unquenchable appetite for musical adventure, Brooklyn Rider has carved a singular space in the world of string quartets over their 15-year history. Claiming no allegiance to either end of the historical spectrum, Brooklyn Rider most comfortably operates within the long arc of the tradition, seeking to illuminate works of the past with fresh insight while coaxing the malleable genre into the future through an inclusive programming vision, deep-rooted collaborations with a wide range of global tradition bearers, and the creation of thoughtful and relevant frames for commissioning projects.
The quartet's 2023-23 concert season is strongly illustrative of the intrepid musical appetite of Brooklyn Rider. Last fall they began unveiling a major new commissioning and programmatic venture called The Four Elements, an exploration of the four classical elements (earth, air, water, and fire) as both metaphor for both the complex inner world of the string quartet and the current health of planet Earth. This winter, the quartet also released The Wanderer, their first ever live concert recording, made in Palieusius Manor in Eastern Lithuania while on tour last spring. The album consists of two works written recent works written for Brooklyn Rider by Gonzalo Grau and Osvaldo Golijov, as well as Schubert's iconic "Death and the Maiden" String Quartet. This season also sees the quartet reuniting with Magos Herrera across the U.S. for their Dreamers project.
The 2021-22 season boasted two unique collaborative ventures: one with Israeli mandolin virtuoso Avi Avital, and the other, a brand-new phase of work with Swedish mezzo soprano Anne Sofie von Otter, where they explored themes of love and death through the music of Franz Schubert and Rufus Wainwright. Also, 2022's release of The Stranger (Avie Records) with tenor Nicholas Phan was recently nominated for a 2023 Grammy Award and made numerous "best of" lists for 2022, including The New Yorker. These projects, along with the rest of Brooklyn Rider's extensive discography, have helped give rise to NPR Music's observation that Brooklyn Rider is "recreating the 300-year-old form of string quartet as a vital and creative 21st-century ensemble."
To learn more about Brooklyn Rider, please visit their website (brooklynrider.com).
---
Health & Safety / We're committed to maintaining the health and safety of our audience, artists, and staff, while ensuring that every visit to Caramoor is comfortable and enjoyable. Click here for more information and up-to-date health and safety policies.
---
This concert was made possible, in part, thanks to the generous support of The Amphion Foundation.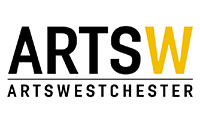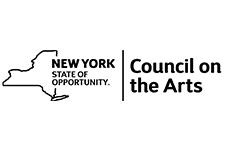 Related Events