Saturday June 24, 2023
at
12:30pm
Caramoor's annual American Roots Music Festival is back with a day overflowing with spectacular music performed throughout our grounds spanning the genres of blues, Americana, folk, and bluegrass. Spend the day in the gardens and discover the next artist you'll add to your playlist. This day features multiple bands and ends with acclaimed singer-songwriter / ten-time Grammy-nominee Brandy Clark.
Summer Season Shuttle / Take the FREE shuttle from Metro North's Katonah train station to and from Caramoor! The shuttle runs before and after every summer afternoon and evening concert. No need to RSVP to get on the shuttle, it will be there when you arrive (in the parking lot side of the station). And if it's not there, that means that it just left and will be back in 5-10 minutes!
Grounds open at 12:00pm, music starts at 12:30pm, headliner starts at 7:30pm. We suggest bringing your own seating for the daytime performances, as none of the daytime sets have reserved seating.
Daytime & Evening Headliner Ticket Includes:
Reserved seat in the Venetian Theater for evening headliner, Brandy Clark.
All daytime artist sets starting at 12:30pm.
The price of your ticket determines where you will sit for the evening headliner.
Daytime Only Ticket Includes:
All daytime artist sets starting at 12:30pm.
This ticket does not include concert tickets to Brandy Clark.
---
"Even as her world expands, and her style shifts along with it, Brandy Clark keeps her feet grounded in the here and now. Her songwriting is only getting better."
— American Songwriter
---
Evening Headliner
Brandy Clark
Daytime Artists
Sunny War
Miko Marks
Mike Block Trio
Nefesh Mountain
Leon Timbo
Divining Rod
Hayley Reardon
Our Band
Festival Schedule
12:00pm / Grounds open


Learn More About the Artists
Brandy Clark
A ten-time GRAMMY nominee and CMA Awards "Song of the Year" recipient, Brandy Clark is one of her generation's most respected and celebrated songwriters and musicians. Her songs include Kacey Musgraves' "Follow Your Arrow," Miranda Lambert's "Mama's Broken Heart," The Band Perry's "Better Dig Two" and Hailey Whitter's "Ten Year Town." Her past two solo albums — 2013's 12 Stories and 2016's Big Day in a Small Town — each garnered immense critical acclaim landing on "Best of the Year" lists at New York Magazine, Billboard, NPR Music, Entertainment Weekly, Rolling Stone, Stereogum, etc. NPR Music's Ann Powers calls her, "a storyteller of the highest caliber," while Rolling Stone's Will Hermes declares, "a country visionary…the consolation of a beautiful voice delivering a well-built song, cold truth rising from it like fog off dry ice."
Ten-time Grammy nominee Clark was nominated for two awards at the 64th Annual Grammy Awards: Song of the Year ("A Beautiful Noise" performed by Alicia Keys and Brandi Carlile) and Best American Roots Performance ("Same Devil" featuring Carlile).

The nominations add to a landmark year for Clark, whose new deluxe album, Your Life is a Record (Deluxe), is out now on Warner Records. The special extended edition features all eleven tracks from Clark's Grammy-nominated album, Your Life is a Record, as well as six new songs including "Same Devil." The deluxe version, which was released this past spring to celebrate Your Life is a Record's one-year anniversary, also includes a collaboration with Lindsey Buckingham as well as "Remember Me Beautiful," which Clark wrote late last year with Hillary Lindsey, Lori McKenna, and Liz Rose for NPR's Morning Edition Song Project. Released to widespread acclaim, Billboard praised the song, asserting, "Clark beautifully recounts what loss feels like, both for the person left behind and for the one slipping away … Whether you lost someone you love deeply during this horrible year or 20 years ago, Clark's song instantly recalls the pain and beauty," while Rolling Stone declares, "a new stunner of a song," and Music Row hails, "powerfully emotional gem."

Produced by Jay Joyce, Your Life is a Record was nominated for Best Country Album at the 63rd GRAMMY Awards and landed on several "Best of 2020" lists including NPR Music, Rolling Stone, Entertainment Weekly, Variety, Paste and Slate, who declared, "one of the greatest living short-story-song writers in country (which really means in any genre) … I don't think there's a 2020 country or country-adjacent album that outdoes Clark's." Moreover, The New Yorker praised, "No one is writing better country songs than Brandy Clark is…all of Clark's albums have terrific songs, but Your Life is a Record is the best-sounding album that she's released." Her songwriting is featured in the new Broadway musical comedy Shucked (opening March 2023).

To learn more about Brandy Clark or to stream her music, please visit her website (https://www.brandyclarkmusic.com).
Sunny War
Sunny War is an internationally touring, Nashville-based singer-songwriter and true guitar virtuoso. Her 9new album, Anarchist Gospel, coming soon via New West Records, explores themes of deep internal conflict. "I feel like there are two sides of me," says War. "That's what it is to be human. You're not good or bad, you're just trying to stay in the middle of those two things all the time and you're probably doing a bad job of it. That's ok, because we're all just monsters."
To learn more about Sunny War, please visit her website (http://www.sunnywar.com).
Miko Marks
Thirteen years after her last album, Miko Marks re-emerged stronger than ever with Our Country (March 2021, Redtone Records). She had all but given up on her career aspirations after she was effectively told by Nashville executives that her music was good but wouldn't sell. Fast-forward 13 years later — she crafted a beautiful album that is getting nods from NPR, Rolling Stone, New York Times, Wall Street Journal, and more. Most recently, Marks was named to the 2022 class of Country Music Television's Next Women of Country, and she is participating in the first Equal Access program. In October 2022, Marks released her widely anticipated album Feel Like Going Home and made her Grand Ole Opry debut on the same day. The album landed on several year-end "best-of" lists including Rolling Stone, NPR, Paper, and Garden & Gun, among others.
To learn more about Miko Marks, please visit her website (https://www.mikomarks.com).
Mike Block Trio
Mike Block is a pioneering cello player, singer, composer, and educator, passionate about cross-cultural collaboration through music. Acclaimed by the New York Times for his "vital rich-hued solo playing" and by Salt Lake City Desert News as "a true artist… a sight to behold," Block "is one of the bravest, most intriguing musicians on the American fusion scene" (Gramophone). Block's performances offer a rich combination of classical repertoire, folk music, original compositions, and songs. Since 2005, Block has been a member of Yo-Yo Ma's Silk Road Ensemble, with whom he has been featured as both cello and vocal soloist, contributed arrangements and compositions, and earned a Grammy Award for their album Sing Me Home (2017).
Led by Mike Block, the Mike Block Trio fertilizes American roots music with contemporary and international influences, bringing an exciting and personal perspective to the acoustic music scene.
To learn more about Mike Block, please visit his website (https://www.mikeblockmusic.com).
Nefesh Mountain
Nefesh Mountain is the place where American Bluegrass and Old-time music meet with Jewish Heritage and tradition. Band leaders, genre-pioneers, and husband and wife Doni Zasloff and Eric Lindberg are the heart of this eclectic offering, and share their love for American music, their own cultural heritage, and each other with audiences throughout the world. The result of this unexpected and beautiful mix is staggering; and while complete with the kind of adept string virtuosity and through composed arrangements one would hope for from a newgrass band with influences from Bluegrass, Old-Time, Celtic, and Jazz, they also play and sing songs of the heart creating music with a sense of diversity, oneness, and purpose for our world today.
Their newest and most adventurous recording to date called "Beneath The Open Sky" was a tour de force for the band, featuring friends and bluegrass luminaries Sam Bush, Jerry Douglas, Tony Trischka And David Grier, along with their own band members Alan Grubner and Tim Kiah. The album's 11 songs collectively weave together a groundbreaking and beautiful patchwork of new American music, being called "refreshingly eclectic" by Rolling Stone, and "One of the finest, wholly bluegrass records one will hear in not only 2018 but as a touchstone moving forward" by No Depression magazine.
Currently the Nefesh Mountain touring band/quintet plays over 150 dates worldwide with performances all throughout the US, Canada, Israel, England, and Australia. Their mission whether at a concert hall, festival, workshop, school, camp, or synagogue, is to spread the joy and magic of American roots music and help to champion and reinforce the powerful messages of diversity, wholeness, and harmony for our ever-changing times.
To learn more about Nefesh Mountain or to stream their music, please visit their website (https://www.nefeshmountain.com/).
Leon Timbo
The singular singer and songwriter Leon Timbo is a veteran artist who brings "a unique, rootsy sound that incorporates equal measures of vintage soul, gospel, folk, R&B, funk, dance music, and even modern blues" (All Music Guide) to a style he calls "transparent soul."

The son of parents who are both church pastors, Timbo was raised in Jacksonville, Florida and steeped in gospel music since birth. He began pursuing music seriously at 16 and worked the club circuit steadily into his 20s, when he was seen by actor and R&B superstar Tyrese Gibson, who asked the budding musician to open for him at the Dallas House of Blues. Tyrese introduced Timbo to GRAMMY-winning vocalist and producer Kenneth "Babyface" Edmonds, who signed Timbo to a record deal and took him on the road, cementing Timbo's rapidly expanding career as one of the major young artists reclaiming American roots music's association with the Black experience in the 21st century.
His most recent albums are 2021's Lovers and Fools Vol. 1 and follow-up Lovers and Fools Vol. 2 released last year. These albums represent Timbo's fully-realized steps into Americana, and showcase a musician whose has found his true voice — a voice full of passion, power, and depth.
To learn more about Leon Timbo or to stream his music, please visit his website (https://www.leontimbolove.com/)
Divining Rod
Originally, Divining Rod was the solo project of Hawaiian native Miyuki Furtado of the former TooPure recording artists, The Rogers Sisters. After recruiting guitarist Patrick Harmon, Furtado started playing shows handling guitar, vocals, and drums – utilizing his homemade suitcase drumset while Harmon added his unique guitar playing and harmonies to the mix. Second drummer John Malone and bassist MattSvigals round out the band. The result is melodic, rowdy & tender songs swathed in reverb.
Recently, the well-seasoned band recorded and mixed 12 songs over a few days at Virtue and Vice Studios. Most of the tracks on Santa Monica & Other Golden Classics were recorded live over a few days. Songs that are melodic, playful, rowdy, and tender, swathed in reverb and played with heart.
To learn more about Divining Rod or to stream their music, please visit their website (https://diviningrodmusic.com/)
Hayley Reardon
Hayley Reardon is a critically acclaimed folk pop artist and a storyteller in the truest sense of the word. Her songs serve as postcards from an artist brave enough to take the road less traveled. The songstress made the decision to begin living life boldly when she left Nashville to tour the world playing her music. In addition to having recently been based in Dachau, Germany for a six month artist residency program awarded by the city, she has spent the past 5 years carrying her songs and guitar all over the globe — gathering experiences, inspirations, and soulful connections along the way. The artist masterfully channels her colorful stories through music, capturing even the most subtle nuances of the human experience with a striking clarity.
Reardon recently made a splash with her single, "Losing From Within," grabbing the attention of Spotify Editorial Playlists like Fresh Folk, Folk Pop, Morning Coffee, and Today's Singer/Songwriters. Her latest EP, In The Good Light, was recorded in Barcelona with Catalan collaborators Pau Figueres (one of Spain's finest guitarists) and Aniol Bestit Collellmir (recording engineer) at The Sound of Wood Studio. The EP embodies Reardon's essence with a kiss of Spanish flair on certain tracks. The artist discovered a new piece of home in Spain while recording the EP, "It was amazing to travel across the world and work with people who were essentially strangers from an entirely different culture," she says, "and feel so deeply and effortlessly understood by them."
Raised in Massachusetts, Reardon dove head first into music at the young age of 15. She has now been honing her craft for a full decade now, sharing the stage with acts like Lori McKenna, Rodney Crowell, and Anaïs Mitchell, among others. Her raw artistry boasts a lyrical and melodic weight far beyond her years, being described as "brilliantly moving folk/pop with a lyrical depth and soul" (Performer Magazine) and "a melancholy little masterpiece" (American Songwriter Magazine). No Depression writes "Reardon is truly a treasure."
To learn more about Hayley or to stream her music, please visit her website (https://www.hayleyreardon.com/)
Our Band
Our Band will win your heart. Sasha Papernik and Justin Poindexter bring their award-winning songwriting and bold interpretations to a rich Americana soundscape. With their airtight harmonies, irreverent humor, and astounding instrumental virtuosity, the pair's restless creativity knows no bounds – both in concert and in their unique music videos. Together, they have performed for audiences in some of the world's greatest venues, from Carnegie Hall to Lincoln Center to the Smithsonian Museum of American Art. In 2018-19 they toured Poland, Germany and Estonia as ambassadors of American music for U.S. State Department. Their debut album, featuring American music legend David Amram, was released to critical acclaim in 2021. Songs in their new "Our Band: Live Studio Sessions" project featuring steel guitarist Cindy Cashdollar have won finalist places in this year's MerleFest and New Song songwriting competitions.
Vocalist and pianist/accordionist Sasha Papernik is a classically trained pianist and first generation Russian-American. The Washington Post calls her "uncommonly attractive and entertaining…managing a comfortable balance of the formal and the casual." Drawing on her dual heritage, she uses her wide range of talents to present concerts spanning genres and continents. Her self-released bilingual album, "Victory," has been hailed by reviewers as "unparalleled in its aesthetics and musical elegance" (Indiemunity). Her bilingual concert, "I Speak Music," has toured New York City schools for The Center For Arts Education, Lincoln Center Education, and Carnegie Hall. Sasha is a graduate of Wellesley College and the Manhattan School of Music.
Guitarist and vocalist Justin Poindexter was raised in North Carolina, the son of a country singer and a schoolteacher. Specializing in American Roots music, including folk, blues, country and traditional jazz, his 2014 album with the Amigos, "Diner in the Sky," won Americana Album of Year from the Independent Music Awards. Justin has performed with the Jazz at Lincoln Center Orchestra, David Amram, Ken Peplowski, Bria Skonberg, Ranger Doug, Nellie McKay, Catherine Russell, and Jon Batiste among many others, and has travelled extensively overseas for the American Music Abroad program. He co-designed and leads Jazz at Lincoln Center's global outreach concert initiative, "Let Freedom Swing," which receives 600 performances annually. Justin is a graduate of the University of North Carolina School of the Arts.
Health & Safety / We're committed to maintaining the health and safety of our audience, artists, and staff, while ensuring that every visit to Caramoor is comfortable and enjoyable. Click here for more information and up-to-date health and safety policies.
---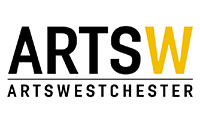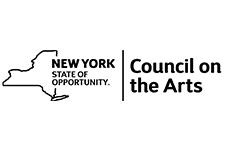 ---