Festival Day
American Roots Music Festival
Presented in Collaboration with City Winery
Saturday June 24, 2023
at
12:30pm
Grounds Open at 12:00pm
buy tickets
Add To Calendar
Overview
Saturday June 24, 2023
at
12:30pm
Caramoor's annual American Roots Music Festival is back with a day overflowing with spectacular music performed throughout our grounds spanning the genres of blues, Americana, folk, and bluegrass. Spend the day in the gardens and discover the next artist you'll add to your playlist. This day features multiple bands and ends with acclaimed singer-songwriter / ten-time Grammy-nominee Brandy Clark.
Grounds open at 12:00pm, music starts at 12:30pm, headliner starts at 7:30pm. A detailed schedule of the day to come. We suggest bringing your own seating for the daytime performances, as none of the daytime sets have reserved seating.
Daytime & Evening Headliner Ticket Includes:
Reserved seat in the Venetian Theater for evening headliner, Brandy Clark.
All daytime artist sets starting at 12:30pm.
The price of your ticket determines where you will sit for the evening headliner.
Daytime Only Ticket Includes:
All daytime artist sets starting at 12:30pm.
This ticket does not include concert tickets to Brandy Clark.
---
"Even as her world expands, and her style shifts along with it, Brandy Clark keeps her feet grounded in the here and now. Her songwriting is only getting better."
— American Songwriter
---
Evening Headliner
Brandy Clark
Daytime Artists
Sunny War
Miko Marks
Mike Block Trio
Leon Timbo
Hayley Reardon
many more to be announced!
Festival Schedule
To be announced!
Learn More About the Artists
Brandy Clark
A ten-time GRAMMY nominee and CMA Awards "Song of the Year" recipient, Brandy Clark is one of her generation's most respected and celebrated songwriters and musicians. Her songs include Kacey Musgraves' "Follow Your Arrow," Miranda Lambert's "Mama's Broken Heart," The Band Perry's "Better Dig Two" and Hailey Whitter's "Ten Year Town." Her past two solo albums — 2013's 12 Stories and 2016's Big Day in a Small Town — each garnered immense critical acclaim landing on "Best of the Year" lists at New York Magazine, Billboard, NPR Music, Entertainment Weekly, Rolling Stone, Stereogum, etc. NPR Music's Ann Powers calls her, "a storyteller of the highest caliber," while Rolling Stone's Will Hermes declares, "a country visionary…the consolation of a beautiful voice delivering a well-built song, cold truth rising from it like fog off dry ice."
Ten-time Grammy nominee Clark was nominated for two awards at the 64th Annual Grammy Awards: Song of the Year ("A Beautiful Noise" performed by Alicia Keys and Brandi Carlile) and Best American Roots Performance ("Same Devil" featuring Carlile).

The nominations add to a landmark year for Clark, whose new deluxe album, Your Life is a Record (Deluxe), is out now on Warner Records. The special extended edition features all eleven tracks from Clark's Grammy-nominated album, Your Life is a Record, as well as six new songs including "Same Devil." The deluxe version, which was released this past spring to celebrate Your Life is a Record's one-year anniversary, also includes a collaboration with Lindsey Buckingham as well as "Remember Me Beautiful," which Clark wrote late last year with Hillary Lindsey, Lori McKenna, and Liz Rose for NPR's Morning Edition Song Project. Released to widespread acclaim, Billboard praised the song, asserting, "Clark beautifully recounts what loss feels like, both for the person left behind and for the one slipping away … Whether you lost someone you love deeply during this horrible year or 20 years ago, Clark's song instantly recalls the pain and beauty," while Rolling Stone declares, "a new stunner of a song," and Music Row hails, "powerfully emotional gem."

Produced by Jay Joyce, Your Life is a Record was nominated for Best Country Album at the 63rd GRAMMY Awards and landed on several "Best of 2020" lists including NPR Music, Rolling Stone, Entertainment Weekly, Variety, Paste and Slate, who declared, "one of the greatest living short-story-song writers in country (which really means in any genre) … I don't think there's a 2020 country or country-adjacent album that outdoes Clark's." Moreover, The New Yorker praised, "No one is writing better country songs than Brandy Clark is…all of Clark's albums have terrific songs, but Your Life is a Record is the best-sounding album that she's released." Her songwriting is featured in the new Broadway musical comedy Shucked (opening March 2023).

To learn more about Brandy Clark or to stream her music, please visit her website (https://www.brandyclarkmusic.com).
Sunny War
Sunny War is an internationally touring, Nashville-based singer-songwriter and true guitar virtuoso. Her 9new album, Anarchist Gospel, coming soon via New West Records, explores themes of deep internal conflict. "I feel like there are two sides of me," says War. "That's what it is to be human. You're not good or bad, you're just trying to stay in the middle of those two things all the time and you're probably doing a bad job of it. That's ok, because we're all just monsters."
To learn more about Sunny War, please visit her website (http://www.sunnywar.com).
Miko Marks
Thirteen years after her last album, Miko Marks re-emerged stronger than ever with Our Country (March 2021, Redtone Records). She had all but given up on her career aspirations after she was effectively told by Nashville executives that her music was good but wouldn't sell. Fast-forward 13 years later — she crafted a beautiful album that is getting nods from NPR, Rolling Stone, New York Times, Wall Street Journal, and more. Most recently, Marks was named to the 2022 class of Country Music Television's Next Women of Country, and she is participating in the first Equal Access program. In October 2022, Marks released her widely anticipated album Feel Like Going Home and made her Grand Ole Opry debut on the same day. The album landed on several year-end "best-of" lists including Rolling Stone, NPR, Paper, and Garden & Gun, among others.
To learn more about Miko Marks, please visit her website (https://www.mikomarks.com).
Mike Block Trio
Mike Block is a pioneering cello player, singer, composer, and educator, passionate about cross-cultural collaboration through music. Acclaimed by the New York Times for his "vital rich-hued solo playing" and by Salt Lake City Desert News as "a true artist… a sight to behold," Block "is one of the bravest, most intriguing musicians on the American fusion scene" (Gramophone). Block's performances offer a rich combination of classical repertoire, folk music, original compositions, and songs. Since 2005, Block has been a member of Yo-Yo Ma's Silk Road Ensemble, with whom he has been featured as both cello and vocal soloist, contributed arrangements and compositions, and earned a Grammy Award for their album Sing Me Home (2017).
Led by Mike Block, the Mike Block Trio fertilizes American roots music with contemporary and international influences, bringing an exciting and personal perspective to the acoustic music scene.
To learn more about Mike Block, please visit his website (https://www.mikeblockmusic.com).
Health & Safety / We're committed to maintaining the health and safety of our audience, artists, and staff, while ensuring that every visit to Caramoor is comfortable and enjoyable. Click here for more information and up-to-date health and safety policies.
---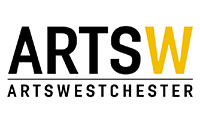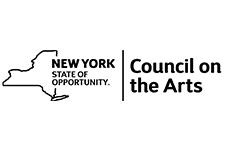 ---
Related Events