Program Information
Michelle Cann, piano
Sunday, March 20, 2022 at 3:00pm
---
Program
---
Frédéric Chopin
(1810 – 1849)
Ballade No. 3 in A-flat Major, Op. 47
---
Florence Price
(1887 – 1953)
Sonata in E Minor
Andante – Allegro
Andante
Scherzo
---
Johannes Brahms
(1833 – 1897)
Ballade in D Major, Op. 10, No. 2
---
INTERMISSION
---
Clara Schumann
(1819 – 1896)
Four Pièces Fugitives, Op. 15
Larghetto
Un poco agitato
Andante espressivo
Scherzo
---
Florence Price
(1887 – 1953)
---
Margaret Bonds
(1913 – 1972)
---

This program is approx. 90 minutes in length.
---
About the Program
Insight from Michelle Cann
Can you tell us how this program brings to life the piano as a solo instrument?
This program is full of songs and melodies. The piano is such a wonderful instrument to imitate the human voice. Even though it's a percussive instrument, with the right touch and approach, you can sing through the piano in such a wonderful way. At the same time, the thing that's also really great about the piano is its ability to imitate the orchestra. We can fill the space — we can give you the big bass lines and the intimate soprano melody. With the Florence Price sonata and even parts of Chopin's Ballade, what's really exciting is the ability to fill the space completely and to be our own orchestra in the music.
Can you share a bit about the importance of celebrating women composers in your programming?
It's long overdue. There are pieces that I'm playing that most people have never heard, and that to me is really a tragedy — it's almost as if I'm doing a concert of New Music. Publishers didn't publish their music so a lot of their music was lost or only recently disseminated. They deserved it in their lifetime to be a bigger deal. It's up to us as musicians — if we find something we're passionate about — if we find great music, no matter who wrote it, if it's great, it should be shared. This music is powerful. The music is beautiful. And their race and gender was what stopped you from hearing this great repertoire.
Frédéric Chopin / Ballade No. 3 in A-flat Major, Op. 47
Known in his time for his genius as both a pianist and composer, Frederic Chopin (1810 – 1849) is one of the most celebrated Romantic composers of piano repertoire from the 19th century. Born in 1810 in a small village outside of Warsaw, Poland, Chopin spent most of his career in Paris, where he made a living primarily as a composer and a teacher. (He is said to have offered only 30 performances in as many years). However, his brilliance and command of the piano is made clear in his prolific canon of repertoire. While many composers across time have created works for a variety of instruments, the majority of Chopin's compositions (around 150) were written for the piano, ranging from etudes and waltzes, to two piano concertos, 21 nocturnes, and four ballades.
The Ballade No. 3 was composed later in his life in 1841 — eight years before his untimely death from tuberculosis. Though his physical health grew increasingly fragile in the last decade of his life, his compositional output remained dazzling with its richness, depth, and passion. In his Ballade in A flat, while relatively short, the musical Ballade (inspired by the literary tradition of the same name) is filled with elegance embellished by the flourishes that have come to characterize Chopin's musical voice. The work is both elegant, yet at times driven by emotional drama intensified by the colors drawn out by masterful use of the range of the instrument. The piece is indeed a musical story, an epic that takes listeners on a journey to a conclusion fit for a masterpiece.
Florence Price / Sonata in E Minor & Fantasie Nègre No. 1
Florence Beatrice Price was born in 1887 in Little Rock, Arkansas. As a young child, she began her formal musical study through piano lessons with her mother. At 15, Price left Little Rock (for the first time), to pursue her studies in music and in 1906, she became one of the first Black students to graduate from the prestigious New England Conservatory of Music with degrees in Organ Performance and Piano Pedagogy. Price returned to Little Rock shortly after graduation, but due to increasing racial terror, segregation, and limited opportunities, Price, her husband (whom she later divorced), and their two daughters left the South in 1927 and moved to Chicago — a city undergoing its own Black Renaissance. It was in Chicago that Price received more support and opportunities as a composer, while refining her unique compositional voice that masterfully blended her training in Western Classical music along with the cultural tradition of Negro Spirituals and other Black folk music idioms. After winning first place in the Rodman Wanamaker Competition, Price's Symphony in E Minor was premiered by the Chicago Symphony Orchestra in 1933. This performance was historic, making Florence Price the first Black woman composer to have a composition performed by a major American orchestra. Even with the success of Price's first symphony, additional performances of the symphony and her more than 300 other works (including three more symphonies, chamber music, art songs, arrangements of spirituals, and concertos) were limited. Price died suddenly in 1953, while preparing for her first trip to Europe to pursue more opportunities. Though Florence B. Price's contributions to the American and classical canon have been overlooked for decades, her significance as a pioneering American composer is receiving growing scholarship, performance, recording, and celebration.
The late 1920s and early 1930s proved a productive time for Florence Price. In addition to her first symphony, Price composed Fantasie Nègre no. 1 in 1929, and the Sonata in E minor in 1932. (The Sonata in E minor also won the first prize in piano composition for the Wanamaker competition). The Fantasie Nègre is the first of four, and is one of Price's most challenging works for piano. Dedicated to Margaret Bonds, the composition is a virtuosic setting (in theme and variations) of the spiritual, Sinner, Please Don't Let This Harvest Pass. The Sonata in E minor is a three-movement work that blends a variety of Price's influences — the Classical and Romantic styles as well as melodies from spirituals and plantation dances.
Johannes Brahms / Ballade in D Major, Op. 10, No. 2
Johannes Brahms (1833 – 1897) is among the most revered of the German Romantic composers in the Western classical canon. With an extraordinary output that included four symphonies, concerti, chamber works, sonatas, works for piano, choral music, and over 200 songs, Brahms' presence and influence on the canon is as enduring as it is extensive. He began his musical studies as a young child, focusing on his studies as a pianist when he was seven years old. By his early 20s, a young Brahms successfully expanded his musical expression and tried his hand at composition — a shift that changed the future of Classical music. And unlike many composers at the time (and since), Brahms received prestige and fame across Europe and the U.S. during his lifetime, allowing him the freedom to create his extensive canon without attachment to institutions — a career that remained vibrant until his death in 1897.
Early in his career, Brahms composed the op. 10 Ballades (1846). Like Chopin, the composer who established the Ballade as a musical form, Brahms also wrote a set of four for piano. In the Ballade no. 2, the mastery of Brahms is displayed as the piece blossoms and fades through themes and musical moments that span the emotional range from foreboding intensity to music that flows like a lullaby.
Clara Schumann / Four Pièces Fugitives, Op. 15
For as many composers that are a part of the Western Classical canon, there are many more whose works and influence have yet to receive their recognition within it. Clara Schumann (née Wieck) is one of those composers. Born in Leipzig, Germany in 1819, Clara was both a recognized composer and an internationally acclaimed virtuoso concert pianist. At age 14, she premiered her first piano concerto (with the renowned composer Felix Mendelssohn on the conductor's podium). While she performed over a thousand concerts in her lifelong career as a pianist, her career as a composer faded to the background after the death in 1856 of her husband and creative partner — the celebrated pianist and composer Robert Schumann. With 23 published works to her name, (mostly solo piano works, chamber works, and songs), Clara's compositions are now receiving increasing recognition, publications, and performances to honor her distinct genius as an important and influential composer from the 19th century.
Written in 1840, Clara Schumann's Four Pièces Fugitives are among her most well-known works. This set consists of four short pieces (ranging from two to around five minutes), with each piece distinct in character. The first and third pieces showcase Clara Schumann's artistic voice through music that is at once reflective and expansive, while the second and fourth pieces are spirited and stylistically reminiscent of the elegance and lightness of the Classical period. It is in this piece that we can hear the influence of Clara's predecessors intertwined with her musical voice that went on to influence other composers of her day.
Margaret Bonds / Troubled Water
The "youngest" of today's programmed composers is pianist and composer Margaret Bonds. Born in 1913 in Chicago, Margaret Bonds began playing the piano at a young age. She went on to earn her Bachelor and Master of Music degrees in piano at Northwestern University. During these years, Bonds began to study composition with Florence Price (and later, William Dawson, another pioneering Black composer), with whom she developed a musical voice that incorporated multiple musical traditions from Classical music to spirituals and jazz. Margaret Bonds maintained an active career as a pianist and composer (including setting music to the poetry of her friend and influential writer, Langston Hughes). She later lived in both Harlem and Los Angeles, where she passed away in 1972.
Bonds composed Troubled Water during the final decade of her life. The composition is based on the Negro Spiritual, Wade in the Water. This piece incorporates many of the musical traditions that influenced Bonds' style. The syncopations in the opening drive the melody with a dance-like motion that transforms into more improvisatory passages that blossom and transform throughout the piece.
Composer Connection / Did you know?
Today's program brings to life connections beyond the piano literature. Clara Schumann and Johannes Brahms were long-time friends, confidants (personal and musical). Because of Clara's notoriety as an internationally touring pianist, her support and performances of Brahms' early works were pivotal in exposing audiences to his music and giving momentum to his reputation. (Clara was also pivotal in continuing Robert Schumann's legacy after his death). Throughout their lives, Clara and Johannes supported each other as friends, but also as musical peers, giving feedback and encouragement in their compositions (Brahms often sought advice from Clara on his music). Can you hear the conversation between the music of Clara Schumann and Johannes Brahms?
Less than a century later, Florence Price, a transplant in Chicago became a composition teacher turned friend of one of the city's native pianists, Margaret Bonds (and her mother, Estella). Not only were they friends, Florence Price spent time living with Margaret Bonds, and Margaret played a role in introducing Florence to other influential Black artists like Langston Hughes and frequently performed Price's works for piano. Both composers were active members in the Chicago chapter of the National Assocation of Negro Musicians (NANM) — an organization that is still active today.
Notes by Yelley Taylor. Yelley Taylor is the Artistic Director of D-Composed, a Chicago-based Black chamber music collective whose mission is to uplift and empower society through the power of Black composers.
---
About the Artist
Michelle Cann, piano
"A compelling, sparkling virtuoso" (Boston Music Intelligencer), pianist Michelle Cann made her orchestral debut at age 14 and has since performed as a soloist with numerous orchestras including The Philadelphia Orchestra, The Cleveland Orchestra, the Cincinnati Symphony Orchestra, and the New Jersey Symphony Orchestra.
A champion of the music of Florence Price, Cann performed the New York City premiere of the composer's Piano Concerto in One Movement with The Dream Unfinished Orchestra in July 2016 and the Philadelphia premiere with The Philadelphia Orchestra in February 2021, which the Philadelphia Inquirer called "exquisite."
Highlights of her 2021 – 22 season include debut performances with the Atlanta, Detroit, and St. Louis symphony orchestras, as well as her Canadian concert debut with the National Arts Centre Orchestra in Ottawa. She also receives the 2022 Sphinx Medal of Excellence, the highest honor bestowed by the Sphinx Organization, and the 2022 Andrew Wolf Chamber Music Award. Embracing a dual role as both performer and pedagogue, her season includes teaching residencies at the Gilmore International Keyboard Festival and the National Conference of the Music Teachers National Association.
Cann regularly appears in solo and chamber recitals throughout the U.S., China, and South Korea. Notable venues include the National Centre for the Performing Arts (Beijing), the John F. Kennedy Center for the Performing Arts (Washington, D.C.), Walt Disney Concert Hall (Los Angeles), and the Barbican (London). She has also appeared as cohost and collaborative pianist with NPR's From The Top.
An award winner at top international competitions, in 2019 she served as the Cincinnati Symphony Orchestra's MAC Music Innovator in recognition of her role as an African-American classical musician who embodies artistry, innovation, and a commitment to education and community engagement.
Cann studied at the Cleveland Institute of Music and the Curtis Institute of Music, where she holds the inaugural Eleanor Sokoloff Chair in Piano Studies.
For more information, visit her website and follow her on Facebook.
Michelle Cann appears by arrangement with the Curtis Institute of Music.
---
Concert Sponsors
Caramoor is proud to be a grantee of ArtsWestchester with funding made possible by Westchester County government with the support of County Executive George Latimer.
Caramoor's programming is made possible, in part, by the New York State Council on the Arts with the support of the Office of the Governor and the New York State Legislature.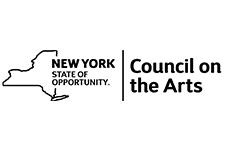 The Music Room piano, a Steinway Concert Grand, was the generous gift of Susan and John Freund.
The Music Room theatrical lighting was a generous gift from Adela and Lawrence Elow.
---
Concert Policies
No photography or video / audio recording permitted.
Silence all mobile devices and alarms.
Wear a mask unless eating or drinking.
---
Have extra time before the concert?
Read an article, tour the Rosen House, or experience our Sound Art. There is much to enjoy at Caramoor!