Program Information
Brad Mehldau, piano
Thursday, April 14, 2022 at 8:00pm
---
Program
---
This program does not include an intermission and is approx. 80 minutes in length.
---
About the Artist
One of the most lyrical and intimate voices of contemporary jazz piano, Brad Mehldau has forged a unique path, which embodies the essence of jazz exploration, classical romanticism, and pop allure. From critical acclaim as a bandleader to major international exposure in collaborations with Pat Metheny, Renée Fleming, and Joshua Redman, Mehldau continues to garner numerous awards and admiration from both jazz purists and music enthusiasts alike. His forays into melding musical idioms, in both trio (with Larry Grenadier on bass and Jeff Ballard on drums) and solo settings, has seen brilliant re-workings of songs by contemporary songwriters like The Beatles, Cole Porter, Radiohead, Paul Simon, Gershwin, and Nick Drake, alongside the ever-evolving breadth of his own significant catalogue of original compositions. With his self-proclaimed affection for popular music and classical training, "Mehldau is the most influential jazz pianist of the last 20 years" (The New York Times). 
To learn more about Brad Mehldau, visit his website and follow him at on Facebook.
---
Concert Sponsors
This concert is made possible by generous support from Katherine and Peter Kend.
The Music Room piano, a Steinway Concert Grand, was the generous gift of Susan and John Freund.
The Music Room theatrical lighting was a generous gift from Adela and Lawrence Elow.
Caramoor is proud to be a grantee of ArtsWestchester with funding made possible by Westchester County government with the support of County Executive George Latimer.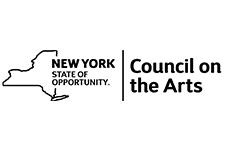 Caramoor's programming is made possible, in part, by the New York State Council on the Arts with the support of the Office of the Governor and the New York State Legislature.
---
Concert Policies
No photography or video / audio recording permitted.
Silence all mobile devices and alarms.
Wear a mask unless eating or drinking.
---
Have extra time before the concert?
Read an article, tour the Rosen House, or experience our Sound Art. There is much to enjoy at Caramoor!