On-Demand Viewing
Callisto Quartet
2021–22 Ernst Stiefel String Quartet-in-Residence
Available Sunday, February 13 – Sunday, February 20, 2022
---
---
Program
---
Wolfgang Amadeus Mozart
(1756 – 1791)
String Quartet in B-flat Major, K. 458, "Hunt" 
Allegro vivace assai
Menuetto: Moderato
Adagio
Allegro assai
---
Nathaniel Heyder
(b. 1998)
---
Johannes Brahms
(1833 – 1897)
String Quartet No. 3 in B-flat Major, Op. 67 
Vivace
Andante
Agitato (Allegretto non troppo)
Poco Allegretto con Variazioni
---
This program is approx. 60 minutes in length.
Recorded at Caramoor on January 28, 2022.
Video: Jeremy Robins
Audio: Noriko Okabe
---
About the Program
For the Callisto Quartet, revisiting the Brahms String Quartet in Bb Major, Op. 67 served as the cornerstone of creating this program exploring compositional influence and inspiration. One of the distinct pleasures for professional chamber ensembles is delving into a beloved work years after initially learning it. The members of the Callisto met in 2015 at the Cleveland Institute of Music; upon completing a semester studying Béla Bartók's String Quartet No. 6, they chose Brahms' Third String Quartet as their next project. "We really wanted to learn this piece. We love it [and] nobody ever plays it. We soon realized that nobody ever plays it because it's really hard!" explained Callisto cellist Hannah Moses. "We thought that maybe someday we'd take this back out [and] make it better than it was when we were students … we just love it, and it pairs so well with the Mozart ["Hunt"], which is another piece that we just adore so."
Robert Schumann spoke of Brahms's "sonatas, or rather veiled symphonies" in the article he wrote in the Neue Zeitschrift fur Musik that helped to launch Brahms's career as a composer in 1853. The Brahms string quartets follow suit, and one of the many challenges they pose to musicians is figuring out how to balance the thick textures that are a result of concentrating the complexity of symphonic writing into the string quartet medium. Despite the challenges, the symphonic approach is also what makes these quartets so satisfying to play. Moses shared that "every time we come back to [the Brahms] and revisit it, there's more amazing stuff to discover. Every single movement is absolutely incredible. The work is chock full of compositional genius with so many beautiful melodies and harmonies. So much stuffed into this perfect little package!"
Brahms suffered mightily from what Harold Bloom calls the "Anxiety of Influence." The shadows of Haydn, Mozart, and especially Beethoven loomed large over his efforts to compose in the long-established genres of symphony and string quartet. According to Brahms, he wrote 20 string quartets before his two Op. 51 works that he wrote at the age of 40. It is a tragedy that those 20 quartets were either thrown away, burned, or used as wallpaper; Brahms the perfectionist did not want future generations to examine works that he viewed as failures.
The Op. 51 works in C minor and A minor are considered by many to be technically brilliant and intensely serious. The String Quartet in Bb Major, his third and last work in the genre, is very different from its two predecessors. "There's a lot of joy in this piece that you don't necessarily associate with Brahms," remarked Moses. This may be due to the fact that with his official debut in the genre behind him, Brahms felt a little more at ease writing the work. Composing this quartet was also used as a little break from working on his yet-to-be-completed Symphony No. 1, on which he spent almost 14 years; he wrote in the summer of 1875 that "I stay sitting here, and from time to time write highly useless pieces in order not to have to look into the stern face of a symphony." Eventually Brahms chose the Bb Major, one of his "useless pieces," as his favorite of the three quartets.
Brahms was an avid admirer of Mozart. After hearing a rehearsal of a Mozart symphony, Brahms wrote to his friend Elizabeth von Herzogenberg, "I'd give all my stuff to have written that one Andante!" Throughout his life, Brahms came to know Mozart's works both through performance as well as compositional study, and the similarity between Mozart's String Quartet in Bb Major and the Brahms work in the same key is unmistakable. The Mozart work is nicknamed "The Hunt" because of the opening gestures in the violins mimicking horn calls, and very similar writing is found in the Brahms. Callisto added the Mozart to the program because, according to Moses, they "really wanted to highlight the joy found in the Mozart that Brahms kind of embodies and makes his own."
"The Hunt" was the fourth in a set of six string quartets that Mozart wrote in response to Joseph Haydn's revolutionary Op. 33 quartets. While we generally associate Mozart with writing music with great ease, examining the manuscripts of his "Haydn" quartets show that he struggled with the genre. After writing the first three in 1782 – 83, he took a year off from the project. Perhaps the relative ease we hear in "The Hunt" is related to a newfound confidence Mozart finds in 1784, similar to what Brahms found in the summer of 1875. When all six "Haydn" quartets were completed, Mozart wrote a dedicatory letter that most clearly documents his feelings about the works:
To my dear friend Haydn:
A father, having resolved to send his sons into the great world, finds it advisable to entrust them to the protection and guidance of a highly celebrated man, the more so since this man, by a stroke of luck, is his best friend. Here, then, celebrated man and my dearest friend, are my six sons. Truly, they are the fruit of a long and laborious effort, but the hope, strengthened by several of my friends, that this effort would, at least in some small measure, be rewarded, encourages and comforts me that one day, these children may be a source of consolation to me. You yourself, dearest friend, during your last sojourn in this capital, expressed to me your satisfaction with these works. This, your approval, encourages me more than anything else, and thus I entrust them to your care, and hope that they are not wholly unworthy of your favor. Do but receive them kindly, and be their father, guide, and friend! From this moment on I cede to you all my rights over them: I pray you to be indulgent to their mistakes, which a father's partial eye may have overlooked, and despite this, to cloak them in the mantle of your generosity which they value so highly. From the bottom of my heart I am, dearest friend,
Your most sincere friend,
W. A. Mozart
Callisto met composer Nathaniel Heyder at the Cleveland Institute of Music, where they were studying at the same time. Moses shared that they chose to commission a work from Heyder because they felt a synergy with him on multiple levels. "Our connection with Cleveland is always really special … We really like Nate's music, and being a young composer in a similar stage of his career and his attention to detail … are qualities that we really, really liked."
"Hiking or walking by myself is something that I do every day," said Heyder, who drew on that activity as a source of inspiration for Vistas. "Mozart's 'Hunt' Quartet is one of my favorite pieces from when I played violin, and when I heard that it was one of the pieces [on the program] I immediately thought of nature … and personal reflections that I've had while in nature."
Heyder provides the following performance statement in the score:
Vistas is a three movement work that is inspired by moments of personal reflection during long wanderings in nature and solitude. Each movement is based on a personal thought-journey that I've experienced whilst alone and in nature. The term 'vista' is used to describe a view such as one from a mountain top, and I find the grandeur of nature to have the ability to put our own lives into perspective. Each movement of this quartet is inspired by moments where I have felt this shift in perspective while in nature. The title took on somewhat of a new meaning in finishing this piece, as it came after having just moved to New York City. A 'vista' is defined as an "avenue-like" view in addition to a view of one's own future; a well-suited term for this point in my life.
The piece will share the program with Mozart's "The Hunt" and Brahms's B-flat Major quartet for its premiere. Vistas incorporates subtle elements of both of these works. The first movement includes a modified quotation of the primary theme from the first movement of Mozart's quartet and the second movement is inspired by the G minor section from the first movement of Brahms's work.
— Daniel Doña
Vistas was commissioned by the Callisto Quartet with generous support from Banff Centre for Arts and Creativity.
About the Artists
Paul Aguilar, violin
Rachel Aguilar, violin
Eva Kennedy, viola
Hannah Moses, cello
Praised for their "intensity and bravado" and the "cohesion and intonation one might expect from an ensemble twice their age" (Third Coast Review), the Callisto Quartet brings together four dedicated and passionate musicians who share a love for chamber music and a true desire for excellence. Since their formation in 2016, the Quartet has quickly garnered top prizes in nearly every major international chamber music competition and has been hailed by audiences across North America and Europe. Grand Prize winners of the 2018 Fischoff National Chamber Music Competition and Second Prize winners of the 2019 Banff International String Quartet Competition, the Callisto Quartet has also taken home prizes from the Bordeaux, Melbourne, and Wigmore Hall competitions. In addition to their residency at Caramoor, the Quartet is currently serving as the Fellowship String Quartet at Yale University and has formerly held residencies at Rice University's Shepherd School of Music and the prestigious Escuela Superior de Música Reina Sofía in Madrid, Spain. Highlights of recent performances have included debuts in New York and Chicago on the Schneider Concert Series and at Ravinia Festival, as well as collaborations with artists such as Desmond Hoebig, Jon Kimura Parker, and Lawrence Power. The Quartet is also passionate about education and is thrilled to be unveiling a new chamber music program at the Fine Arts Center of Greenville, SC this season.
The Callisto Quartet is managed exclusively by Earl Blackburn at Kanzen Arts. For more information, visit their website. Follow them on Facebook or Instagram.
The Ernst Stiefel String Quartet-in-Residence
Since 1999, one extremely promising string quartet is chosen for this year-long residency, during which they perform at Caramoor throughout the season and lend their time and talents to Caramoor's Student Strings, a classroom-based program of concerts and conversations in secondary schools. These burgeoning quartets often return in the years following their residencies to perform at Caramoor among its roster of distinguished musicians.
During each residency, Caramoor offers the quartet the opportunity to commission a new work from a composer of their choice, resulting in fruitful artistic relationships with the composers. Through this aspect of the program, Caramoor is proud to have helped bring into existence an exciting new library of 21st-century string quartet repertoire.
The Ernst Stiefel String Quartet-in-Residence is supported, in part, by major endowment gifts from the Ernst C. Stiefel Foundation. The success of this mentoring program relies on the generosity of donors interested in furthering the careers of promising chamber quartets.
Below is a full list of our past resident quartets and commissioned composers:
1999-00: Avalon String Quartet /Augusta Read Thomas
2000-01: Miró Quartet / Brent Michael Davids
2001-02: Pacifica Quartet / Marta Ptaszynska
2002-03: Rossetti String Quartet / John Harbison
2003-04: Daedalus Quartet/David Horne
2004-05: Amernet String Quartet / Joel Hoffman
2005-06: Jupiter String Quartet / John Musto
2006-07: Parker Quartet / Lera Auerbach
2007-08: Escher String Quartet / Pierre Jalbert
2008-09: Ariel String Quartet / Yohanan Chendler
2009-11: Jasper String Quartet / Andrew Norman
2011-12: Linden String Quartet / Gabriel Kahane
2012-13: The Amphion Quartet / Yevgeniy Sharlat
2013-14: Dover Quartet / David Ludwig
2014-15: The Calidore Quartet / Patrick Harlin
2015-16: Aizuri Quartet /Paul Wiancko
2016-17: Argus Quartet / Donald Crockett
2017-18: Verona Quartet / Julia Adolphe
2018-19: Omer Quartet / Gabriella Smith
2019-20: Thalea Quartet / Paola Prestini
2020-21: Callisto Quartet / Saad Haddad
---
Concert Sponsors
This concert was made possible, in part, thanks to the generous support of The Maximilian E. and Marion O. Hoffman Foundation, and the Westchester Community Foundation, a division of The New York Community Foundation. WCF's mission is to connect generous people to the causes they care about and invest in transformative ideas and organizations to improve lives and strengthen our community.
The Ernst Stiefel String Quartet-in-Residence mentoring program is supported, in part, by major endowment gifts from the Ernst C. Stiefel Foundation.
Caramoor's programming is made possible, in part, by the New York State Council on the Arts with the support of the Office of the Governor and the New York State Legislature.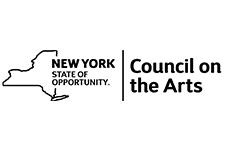 Caramoor is proud to be a grantee of ArtsWestchester with funding made possible by Westchester County government with the support of County Executive George Latimer.
The Music Room theatrical lighting was a generous gift from Adela and Lawrence Elow.
---