On-Demand Viewing
Callisto Quartet
2021 – 22 Ernst Stiefel String Quartet-in-Residence
Sunday, April 3 – Sunday, April 10, 2022
---
Program
Ludwig van Beethoven
(1770 – 1827)
String Quartet No. 15 in A Minor, Op. 132 
Assai sostenuto – Allegro
Allegro ma non tanto
Molto adagio ('Heiliger Dankgesang eines Genesenen an die Gottheit, in der lydischen Ton')
Alla marcia, assai vivace
Allegro appassionato – Presto
---
Felix Mendelssohn
(1809 – 1847)
String Quartet No. 2 in A Minor, Op. 13 
Adagio – Allegro vivace
Adagio non lento
Intermezzo: Allegretto con moto – Allegro di molto
Presto – Adagio non lento
---
This program is approx. 75 minutes in length.
---
About the Program
It is by no means coincidental that the Callisto Quartet has chosen to perform Ludwig van Beethoven's String Quartet in A minor, Op. 132 and Felix Mendelssohn's String Quartet in A minor, Op. 13 on the same program. Beethoven had a profound influence upon the younger Mendelssohn, who — while of course inspired by his elder — likely suffered from Harold Bloom's "Anxiety of Influence."
The Callistos feel particular resonance with Beethoven's Op. 132. The A-minor quartet is the second of a set of three quartets commissioned by Prince Nikolai Galitzin in 1822; as the composer was busy completing the Missa Solemnis and Symphony No. 9, he was unable to fulfill the commission until 1824 – 25. Beethoven had his own anxieties as a young composer studying with Franz Joseph Haydn, considered by many to be the composer that established the string quartet as a genre. With the publication of his Op. 18 string quartets in 1801, Beethoven definitively set out to take the genre in new directions. The experiments he undertakes in these late-period Galitzin quartets take the genre to a new dimension entirely, pushing well past the boundaries of sonata form and other parameters that had up until this time defined what listeners expected upon hearing a string quartet.
One of the distinctive features of Op. 132 is the fact that Beethoven decided to add an additional movement to the four that had become standard practice. By doing this, Beethoven shifts the focus to the middle slow movement, creating an arch form centered around the Heiliger Dankgesang eines Genesenen an die Gottheit, in der lydischen Tonart ("Hymn of Thanksgiving of a convalescent to the Deity, in the Lydian mode"). The composer had fallen seriously ill in 1824, and was told by a physician that in order to recover he was to have "No wine, no coffee, no spices of any kind …" In the movement, the listener definitely hears both spiritual and earthly music when Beethoven shifts between modal and tonal sound worlds, thanking God for his return to health, which in turn allows him to enjoy wine and spicy food!
Callisto violinist Paul Aguilar shares that Op. 132 has taken on an added dimension of significance for members of the quartet. "We were supposed to perform on a concert series in Virginia back in November. My wife Rachel, the second violin in the quartet, got hit by a car while running, and it was a nasty hit that she could have died from … It is a miracle that she is completely fine. Just a few weeks ago, we were able to play 132 at the same concert series in Virginia (the concert was rescheduled) so playing that slow movement, you know, a hymn of thanksgiving for healing, had a very personal meaning for us as a quartet."
The Heiliger Dankgesang is one example of Beethoven's ability to look backwards and forwards, drawing inspiration from the past to create music that pushes the boundaries of what is possible in a tonal system. Aguilar appreciates the way that Beethoven is able to incorporate folk elements in Op. 132. "In a lot of his music he takes the most common things and elevates them to a level of genius and ingenuity. For example, the second movement of 132, it's straight from the countryside: this very lilting common dance, and then the bagpipes in the center and just the pastoral feeling of everything. It's so wholesome and earthy and just fantastic."
The Mendelssohn family made sure to keep up with the latest musical trends, and in the 1820s this meant being familiar with the works of Beethoven. Felix Mendelssohn's father, Abraham, was not terribly fond of Beethoven's music but he made sure to purchase all of his works directly after they were published for the study purposes of his children. This would prove to be crucial to Mendelssohn's development as a composer (along with his grandmother's gift of the score to Bach's St. Matthew Passion in 1824). The young Mendelssohn's fascination with the late quartets of Beethoven is evident in a letter he wrote to his friend, the Swedish composer Adolf Frederick Linbad:
Have you seen his new quartet in Bb major [Op. 130]? And that in C# minor [Op. 131]? Get to know them, please. The piece in Bb contains a cavatina in Eb where the first violin sings the whole time, and the world sings along … The piece in C# has another one of these transitions, the introduction is a fugue!!
Aguilar's fascination with Beethoven's string quartets is something he shares with the young Mendelssohn. "For some reason or another, I almost always end up listening to the Beethoven cycle when I'm on a plane, so I've probably listened to the complete Beethoven cycle at least 60 times," he admits.
"Ist Es Wahr?" (Is it true?) The adolescent Mendelssohn poses this question in a song setting, composed in 1827, of his friend Johann Gustav Droyson's poem Frage. Mendelssohn was desperately in love, possibly with Betty Pistor, a singer in the choir he accompanied on Friday nights in Berlin. Material from the song would serve as the thematic backbone of the A minor string quartet that Mendelssohn would start composing later that year. Beethoven's death in early 1827 may have pushed Mendelssohn past the anxiety of influence that most composers after Haydn suffered when it came to writing string quartets. Up until this point, Mendelssohn's chamber music output included the three piano quartets Op. 1 – 3, Octet Op. 20 and Viola Quintet Op. 18, all masterworks in their own right but also genres that did not have as much precedence.
References abound to Beethoven's quartets in Op. 13 (which is Mendelssohn's first, written slightly before the String Quartet in Eb major Op. 12). The work begins very similarly to Beethoven's Op. 132 (also in A minor), featuring a slow lyrical introduction followed by a swirl of sixteenth notes and then a declamation of the main theme. The viola's arpeggiated passage at the end of the first movement make reference to Beethoven's Op. 74. The second movement mixture of lyrical song and fugato is a direct reference to Beethoven's Op. 95.
Aguilar says that it is "really inspiring to look into Mendelssohn's creative mind and ask: what did he notice, and then what did he do with it and how did he make his own idea that's not just a cheap copy of something? It's really, really quite incredible to work on those two pieces specifically together [Op. 132 and Op. 13], because you see that different dynamic that you probably wouldn't even be thinking about if you were just working on those pieces independently."
Mendelssohn uses Beethoven's method of providing unity throughout a composition by linking all four movements through motivic references to the "Ist Es Wahr" theme taken from the Frage setting. He wrote that "you will hear its notes resound in the first and last movements, and sense its feeling in all four." His extensive use of counterpoint in the quartet reveals an indebtedness not only to Beethoven but also to Bach.
The introduction of "poetic meaning" into Op. 13 also pays homage to Beethoven's use of recitative in Op. 132 and the Ninth Symphony as well as the "Muß es sein?" (Must it be?) question posed in Op. 135. Mendelssohn's use of his Frage setting propels us fully into the Romantic era. Direct quotations occur in the introduction of the first movement as well as in the closing coda of the last movement, an extended restatement of the first-movement intro. Only the question is asked in the first movement: "Is it true that you'll always be waiting for me beneath the arbor?" This propels us into a dramatic narrative spanning all four movements of the quartet, where the transformation of the "Ist Es War?" theme conveys a wide range of emotions brought about by posing that question. We finally arrive at an answer at the close of the fourth movement when the answer from the Frage setting is quoted: "What I am feeling is only understood by her who feels with me and who always remains true to me."
"You know the story The Lion, the Witch, and the Wardrobe [by C. S. Lewis]?" asks Aguilar. "The children go into the wardrobe and have this entire other-worldly experience. And then they come out and no time has passed in the real world. That's how it is with this piece, you go into the wardrobe and you experience complete different worlds of all sorts of variants and unbelievable imagination and then you finish the song."
Mendelssohn wrote to his sister about a "very dubious compliment" that he received from one Abbé Bernardin at the 1832 premiere of the work in Paris. The Abbé was sitting next to Mendelssohn at the performance and whispered to Mendelssohn after the recitative section starting the fourth movement, "He has that in one of his symphonies." The confused Mendelssohn proceeded to ask who the Abbé was referring to and he responded, "Why, Beethoven, the composer of this quartet."
— by Daniel Doña
Daniel Doña is a violist and Senior Lecturer in Music at the Boston University School of Music, where he serves as Chair of the Committee for Antiracism & Diversity, Equity, Inclusion, and Access. He is an avid chamber musician and a member of the Arneis Quartet.
About the Artists
Paul Aguilar, violin
Rachel Aguilar, violin
Eva Kennedy, viola
Hannah Moses, cello
Praised for their "intensity and bravado" and the "cohesion and intonation one might expect from an ensemble twice their age" (Third Coast Review), the Callisto Quartet brings together four dedicated and passionate musicians who share a love for chamber music and a true desire for excellence. Since their formation in 2016, the Quartet has quickly garnered top prizes in nearly every major international chamber music competition and has been hailed by audiences across North America and Europe. Grand Prize winners of the 2018 Fischoff National Chamber Music Competition and Second Prize winners of the 2019 Banff International String Quartet Competition, the Callisto Quartet has also taken home prizes from the Bordeaux, Melbourne, and Wigmore Hall competitions. In addition to their residency at Caramoor, the Quartet is currently serving as the Fellowship String Quartet at Yale University and has formerly held residencies at Rice University's Shepherd School of Music and the prestigious Escuela Superior de Música Reina Sofía in Madrid, Spain. Highlights of recent performances have included debuts in New York and Chicago on the Schneider Concert Series and at Ravinia Festival, as well as collaborations with artists such as Desmond Hoebig, Jon Kimura Parker, and Lawrence Power. The Quartet is also passionate about education and is thrilled to be unveiling a new chamber music program at the Fine Arts Center of Greenville, SC this season.
The Callisto Quartet is managed exclusively by Earl Blackburn at Kanzen Arts. For more information, visit their website. Follow them on Facebook or Instagram.
The Ernst Stiefel String Quartet-in-Residence
Since 1999, one extremely promising string quartet is chosen for this year-long residency, during which they perform at Caramoor throughout the season and lend their time and talents to Caramoor's Student Strings, a classroom-based program of concerts and conversations in secondary schools. These burgeoning quartets often return in the years following their residencies to perform at Caramoor among its roster of distinguished musicians.
During each residency, Caramoor offers the quartet the opportunity to commission a new work from a composer of their choice, resulting in fruitful artistic relationships with the composers. Through this aspect of the program, Caramoor is proud to have helped bring into existence an exciting new library of 21st-century string quartet repertoire.
The Ernst Stiefel String Quartet-in-Residence is supported, in part, by major endowment gifts from the Ernst C. Stiefel Foundation. The success of this mentoring program relies on the generosity of donors interested in furthering the careers of promising chamber quartets.
Below is a full list of our past resident quartets and commissioned composers:
1999-00: Avalon String Quartet /Augusta Read Thomas
2000-01: Miró Quartet / Brent Michael Davids
2001-02: Pacifica Quartet / Marta Ptaszynska
2002-03: Rossetti String Quartet / John Harbison
2003-04: Daedalus Quartet / David Horne
2004-05: Amernet String Quartet / Joel Hoffman
2005-06: Jupiter String Quartet / John Musto
2006-07: Parker Quartet / Lera Auerbach
2007-08: Escher String Quartet / Pierre Jalbert
2008-09: Ariel String Quartet / Yohanan Chendler
2009-11: Jasper String Quartet / Andrew Norman
2011-12: Linden String Quartet / Gabriel Kahane
2012-13: The Amphion Quartet / Yevgeniy Sharlat
2013-14: Dover Quartet / David Ludwig
2014-15: The Calidore Quartet / Patrick Harlin
2015-16: Aizuri Quartet /Paul Wiancko
2016-17: Argus Quartet / Donald Crockett
2017-18: Verona Quartet / Julia Adolphe
2018-19: Omer Quartet / Gabriella Smith
2019-20: Thalea Quartet / Paola Prestini
2020-21: Callisto Quartet / Saad Haddad
---
Concert Sponsors
---
This concert was made possible, in part, thanks to the generous support of The Maximilian E. and Marion O. Hoffman Foundation, and the Westchester Community Foundation, a division of The New York Community Foundation. WCF's mission is to connect generous people to the causes they care about and invest in transformative ideas and organizations to improve lives and strengthen our community.
The Ernst Stiefel String Quartet-in-Residence mentoring program is supported, in part, by major endowment gifts from the Ernst C. Stiefel Foundation.
The Music Room theatrical lighting was a generous gift from Adela and Lawrence Elow.
Caramoor is proud to be a grantee of ArtsWestchester with funding made possible by Westchester County government with the support of County Executive George Latimer.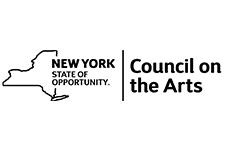 Caramoor's programming is made possible, in part, by the New York State Council on the Arts with the support of the Office of the Governor and the New York State Legislature.