Ruckus
featuring Emi Ferguson, flute / Rachell Ellen Wong, violin
Friday July 7, 2023
at
8:00pm
buy tickets
Add To Calendar
Overview
Friday July 7, 2023
at
8:00pm
Ruckus is a shapeshifting, collaborative Baroque band with a visceral and playful approach to early music. ARCADIAN VISIONS features Ruckus with soloists Emi Ferguson and Rachell Ellen Wong in joyful dialogue with the rustic pastoral traditions of 18th-century London and New England. Featuring trio sonatas by George Frideric Handel and Thomas Arne, country dances from Igntius Sancho, instrumental hymns from William Billings and Daniel Read, and a new work from Celeste Oram.
---
"The ensemble played with lithe tempos and lean textures, beautifully balancing cool refinement and intense expressivity."
— The New York Times
---
Artists
Emi Ferguson, flute
Rachel Ellen-Wong, violin
Clay Zeller-Townson, bassoon and taille
Elliot Figg, harpsichord
Coleman Itzkoff, cello
Douglas Balliett, bass
Adam Cockerham, theorbo
Paul Holmes Morton, baroque guitar and banjo
Program
Celeste Oram: A Tuning Tune
Ignatius Sancho: Dances I
Traditional: Garden Hymn
Williams Billings: The Rose of Sharon
Thomas Arne: Trio Sonata in G Major
Ignatius Sancho: Dances II
Celeste Oram: Attuning Tune
Jeremiah Ingalls: Lovely Vine
Traditional (arr. W. Walker): Captain Kidd
Ignatius Sancho: Dances III
William Billings: Cobham
Daniel Read: Sherburne
George Frideric Handel: Selections from Trios in B minor, Op. 5, #1; E Minor, Op. 5, #3; and D Major, Op. 5, #2
Ignatius Sancho: Dances IV
Learn More About the Artists
Ruckus
The ensemble debuted in Handel's Aci, Galatea e Polifemo in a production directed by Christopher Alden featuring Anthony Roth Costanzo, Ambur Braid, and Davóne Tines at National Sawdust. The band's playing earned widespread critical acclaim: "achingly delicate one moment, incisive and punchy the next" (New York Times); "superb" (Opera News).

Based in New York City, Ruckus' core is a continuo group, the baroque equivalent of a jazz rhythm section: guitars, keyboards, cello, bassoon, and bass. Other members include soloists of the violin, flute, and oboe. The ensemble aims to fuse the early-music movement's questing, creative spirit with the grit, groove, and jangle of American roots music, creating a unique sound of "rough-edged intensity" (New Yorker). The group's members are among the most creative and virtuosic performers in North American early music.

Ruckus' debut album, Fly the Coop, a collaboration with flutist Emi Ferguson, was Billboard's #2 classical album upon its release. Performances of Fly the Coop have been described as "a fizzing, daring display of personality and imagination" (The New York Times). The Boston Musical Intelligencer describes the group as taking continuo playing to "not simply a new level, but a revelatory new dimension of dynamism altogether… an eruption of pure, pulsing hoedown joy."

The ensemble made its Ojai Festival debut in 2022, performing a wide range of music: from Bach, to the improvisational scores of Roscoe Mitchell and George Lewis, to a recital featuring Anthony Roth Costanzo, and an original opera by bassist Doug Balliett. Of their performances, San Francisco Classical Voice described Ruckus as "the world's only period-instrument rock band."

With Holy Manna, a program including arrangements of early American hymns from the shape-note tradition, Ruckus has begun a multi-project exploration of histories of American music. Other upcoming projects include a co-commission of a large-scale work by pioneering artist and NEA Jazz Master Roscoe Mitchell as part of a Bach & Bird Festival alongside the Immanuel Wilkins Quartet, produced by The Metropolis Ensemble.
To learn more about Ruckus, please visit their website (ruckusearlymusic.org). 
Emi Ferguson, flute
Emi Ferguson can be heard live in concerts and festivals with groups including the Handel and Haydn Society, American Modern Opera Company, the New York New Music Ensemble, and the Manhattan Chamber Players. Her recordings celebrate her fascination with reinvigorating music and instruments of the past for the present. Her debut album, Amour Cruel, an indie-pop song cycle inspired by the music of the 17th-century French court, was released by Arezzo Music in September 2017, spending four weeks on the classical, classical crossover, and world music Billboard charts. Her 2019 album, Fly the Coop: Bach Sonatas and Preludes, a collaboration with continuo band Ruckus, debuted at #1 on the iTunes classical charts and #2 on the Billboard classical charts, and was called "blindingly impressive … a fizzing, daring display of personality and imagination" by The New York Times.
In addition to her solo recordings, Ferguson has also been featured on recordings for New Focus Records, Old Focus Records, Canteloupe Music, National Sawdust Tracks, Brontosaurus Records, Coro, and MSR Classics. A passionate chamber musician of works new and old, she has been a featured performer at the Marlboro, Lucerne, Ojai, Lake Champlain, Bach Virtuosi, and June in Buffalo festivals and has premiered works by many of today's leading composers, working most recently with composers Roscoe Mitchell, Emily Koh, Michael Hersch, Gabriela Ortiz, and Georgina Derbez. Born in Japan and raised in London and Boston, she now resides in New York City.
To learn more about Emi Ferguson, please visit her website (emiferguson.com).  
Rachell Ellen Wong, violin
Recipient of a prestigious 2020 Avery Fisher Career Grant and Grand Prize winner of the inaugural Lillian and Maurice Barbash J.S. Bach Competition, violinist Rachell Ellen Wong is a rising star on both the historical performance and modern violin stages. She has performed in numerous countries spanning five continents. Her growing reputation as one of the top historical performers of her generation has resulted in appearances with renowned ensembles such as the Academy of Ancient Music, American Bach Soloists, Jupiter Ensemble (led by lutenist Thomas Dunford), Bach Collegium Japan, Les Arts Florissants, and others. She serves as concertmaster of Seattle Baroque Orchestra.
Highlights of Wong's 2022–23 season include performances with the Auburn Symphony (WA), the Richmond Symphony (IN), and recitals for UC Berkeley's Cal Performances, Edinburgh Music Festival, and the Washington Bach Consort in DC. Notable past concerts include performing the Sibelius Violin Concerto with the Orquesta Sinfonica in Costa Rica, Bottesini's Gran Duo Concertante with the Orquesta Sinfonica Nacional de Panama, and recitals with world-renowned keyboardists Anton Nel, Byron Schenkman, and Alexander Weimann. Wong also regularly performs as Artist-in-Residence with the Heifetz International Music Institute and is also an American Fellow of The English Concert.
Originally from Seattle, Washington, Wong holds a Masters of Music degree in Historical Performance from The Juilliard School where she was a recipient of a Kovner Fellowship and a Benzaquen Career Advancement Grant. She performs on a baroque violin from the school of Joachim Tielke ca. 1700, and a violin made in 1953 by Carlo de March.

To learn more about Rachell Ellen Wong, please visit her website (www.rachellwong.com).
---
Health & Safety / We're committed to maintaining the health and safety of our audience, artists, and staff, while ensuring that every visit to Caramoor is comfortable and enjoyable. Click here for more information and up-to-date health and safety policies.
---
This concert was made possible, in part, thanks to the generous support of The Maximilian E. and Marion O. Hoffman Foundation.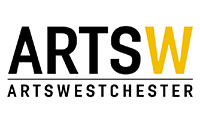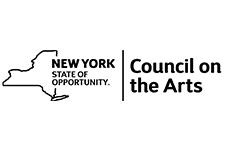 Related Events