Festival Day
Jazz Festival
Presented in Collaboration with Jazz at Lincoln Center
Saturday July 22, 2023
at
1:00pm
buy tickets
Add To Calendar
Overview
Saturday July 22, 2023
at
1:00pm
Caramoor's Jazz Festival is back! This highly anticipated annual event of the summer is filled with the many facets of the jazz genre performed by phenomenal talent, amid lush gardens and distinctive venues throughout Caramoor's expansive grounds. Bring the family for the day, and treat yourself to the headlining evening performance — three-time Grammy Award-winner and MacArthur Genius Grant recipient Cécile McLorin Salvant, a singer with, as the late Jessye Norman described her, "a voice supported by an intelligence and full-fledged musicality, which light up every note she sings."
Grounds open at 12:00pm, music starts at 1:00pm, headliner starts at 7:30pm. A detailed schedule of the day to come. We suggest bringing your own seating for the daytime performances, as none of the daytime sets have reserved seating.
Daytime & Evening Headliner Ticket Includes:
Reserved seat in the Venetian Theater for evening headliner, Cécile McLorin Salvant.
All daytime artist sets starting at 1:00pm.
The price of your ticket determines where you will sit for the evening headliner.
Daytime Only Ticket Includes:
All daytime artist sets starting at 1:00pm.
This ticket does not include concert tickets to Cécile McLorin Salvant.
---
Evening Headliner
Cécile McLorin Salvant
Cécile McLorin Salvant is a composer, singer, and visual artist. The late Jessye Norman described Salvant as "a unique voice supported by an intelligence and full-fledged musicality, which light up every note she sings."
Salvant has developed a passion for storytelling and finding the connections between vaudeville, blues, theater, jazz, baroque, and folkloric music. She is an eclectic curator, unearthing rarely recorded, forgotten songs with strong narratives, interesting power dynamics, unexpected twists, and humor.
Salvant won the Thelonious Monk competition in 2010. She has received three consecutive Grammy Awards for Best Jazz Vocal Album for The Window, Dreams and Daggers, and For One to Love, and she was nominated for the award in 2014 for her album WomanChild.
In 2020, Salvant received the MacArthur fellowship and the Doris Duke Artist Award. Nonesuch Records released Ghost Song in March 2022 and has since gone onto receive two Grammy Nominations as well as appearing on a number of year end best lists for 2022.
Born and raised in Miami, Florida, of a French mother and Haitian father, she started classical piano studies at five, sang in a children's choir at eight, and started classical voice lessons as a teenager.
Salvant received a Bachelor degree in French law from the Université Pierre-Mendes France in Grenoble while also studying baroque music and jazz at the Darius Milhaud Music Conservatory in Aix-en-Provence, France.
Salvant wrote the story, lyrics, and music for her latest work, Ogresse, a musical fable in the form of a cantata that blends genres (folk, baroque, jazz, country). It is arranged by Darcy James Argue for a 13-piece orchestra of multi-instrumentalists. Ogresse — both a biomythography and an homage to the Erzulie (a goddess of love in Haitian voudou, as painted by Gerard Fortune) and Sara Baartman — explores fetishism, hunger, diaspora, cycles of appropriation, lies, othering, and ecology. It is in development to become an animated feature-length film, which Salvant will direct.
Salvant makes large-scale textile drawings. Her visual art can now be found at Picture Room in Brooklyn, N.Y.
To learn more about Cécile McLorin Salvant, please visit her website.  (https://www.cecilemclorinsalvant.com) 
Daytime Artists
Anthony Hervey Quintet
Anthony Hervey is an American trumpeter, composer, and teacher from South Florida. At the age of 18 he was admitted to The Juilliard School, graduating with his Bachelor of Music in 2019 and his Master of Music in 2020. Hailed as a "beautiful trumpet player of the first magnitude" by Wynton Marsalis, Hervey has performed at clubs, concert halls, and castles around the world with some of the best that Jazz has to offer, including Wynton Marsalis, Christian McBride, Jon Batiste, and Michael Bublé.
In recent years, Hervey made his international debut as a bandleader at the Bern Jazz Festival in Switzerland. In February of 2020, he opened for the Branford Marsalis Quartet at Rose Theater with a co-led jazz quartet, Citizens of the Blues. He is also on Christian McBride's Grammy Award-winning big band album For Jimmy, Wes, and Oliver, which was released on Mack Avenue Records, and he is prominently featured acting and playing trumpet in the anthology series, Monsterland, airing on Hulu. Hervey is an artist with firm musical roots who strives to understand the past while also giving meaning to jazz in our present time. He views music as a force that can uplift and inspire. In the same way music has changed his life and brought him joy, he strives to spread that joy and change the lives of others.
To learn more about Anthony Hervey, please visit his website (https://www.anthonyherveymusic.com).
Jazz at Lincoln Center's Summer Jazz Academy Big Bands with special guests
New Jazz Underground featuring Abdias Armenteros, Sebastian Rios, and TJ Reddick
New Jazz Underground is a trio comprised of three Juilliard Alumni in Jazz at Lincoln Center's inner circle of young artists who have worked closely with jazz masters ranging from Wynton Marsalis, Victor Lewis, and ELEW.
The trio — featuring Abdias Armenteros on saxophone, Sebastian Rios on bass, and TJ Reddick on drums — met while they were students at The Juilliard School. However, it wasn't until the summer of 2020 when they started playing as a group regularly.
Forced out of live music venues during the pandemic lockdown, the group would meet on a weekly basis in the parks and streets of New York City to play. Still without a live audience, in January of 2021 the band started their own YouTube channel and have produced over 40 hours of new live music.
Once the band achieved some online success it was soon time to return to live performances.
Within a few months the band had performed at renowned venues such as Lincoln Center, Dizzy's Club Coca-Cola, The Jazz Congress hosted by Jazz at Lincoln Center, and Smalls Jazz Club, to name a few.
The band members currently reside in New York City and plan to release their debut record in 2023.
To learn more about New Jazz Underground, please visit their website (https://www.newjazzunderground.com).
Christie Dashiell
Born in Washington, D.C. and raised in Greenville, North Carolina, Christie Dashiell is a graduate of Howard University and the Manhattan School of Music. As a member of Afro-Blue, Howard's premier vocal jazz ensemble, Dashiell appeared on NBC's The Sing Off. She has twice received recognition in DownBeat Magazine's Student Music Awards as Outstanding Soloist and Best Vocalist in the Graduate College division. Dashiell tours with her own quartet, and has performed with Nancy Wilson, Geri Allen, Smokey Robinson, Esperanza Spalding and Fred Hammond. She has appeared at the Atlanta Jazz Festival, Mary Lou Williams Women in Jazz Festival, DC Jazz Festival, and Winter Jazzfest in New York City.
To learn more about Christie Dashiell, please visit her website (http://www.christiedashiell.com).
and many more to be announced!
Health & Safety / We're committed to maintaining the health and safety of our audience, artists, and staff, while ensuring that every visit to Caramoor is comfortable and enjoyable. Click here for more information and up-to-date health and safety policies.
---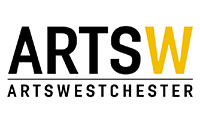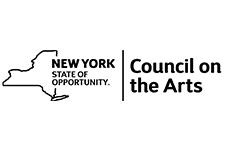 Related Events