Ivalas Quartet
2022-23 Ernst Stiefel String Quartet-in-Residence
Thursday June 29, 2023
at
7:00pm
buy tickets
Add To Calendar
Overview
Thursday June 29, 2023
at
7:00pm
As part of our mission to nurture and present the next generation of artists, Caramoor's 2022-2023 Ernst String Quartet-in-Residence, the Ivalas Quartet — one of the brightest rising string quartets today — caps off its yearlong residency of community engagement and concerts with a performance in our jewel-like Spanish Courtyard. Representative of their celebration of diverse voices and spotlighting of Black and indigenous composers, their program includes a world premiere by Derrick Skye, a composer with Ghanian, Nigerian, Native American, and British/Irish ancestry who believes music is a doorway into understanding other cultures.
Artists
Reuben Kebede, violin
Tiani Butts, violin
Aimée McAnulty, viola
Pedro Sánchez, cello
Program
Jessie Montgomery: Strum
Carlos Simon: Warmth from Other Suns
Eleanor Alberga: String Quartet No. 2
Derrick Skye: New work (World Premiere, Commissioned by Caramoor)
Learn More About the Artists
Composed of violinists Reuben Kebede and Tiani Butts, violist Aimée McAnulty, and cellist Pedro Sánchez, the Ivalas Quartet has been changing the face of classical music since its inception at the University of Michigan in 2017. Dedicated to the celebration of BIPOC voices, Ivalas seeks to disrupt and enhance the classical music world by continuously spotlighting past and present BIPOC composers such as Jessie Montgomery, Daniel Bernard Roumain, Samuel Coleridge-Taylor, and Eleanor Alberga.
The Ivalas Quartet had the pleasure of performing George Walker's Lyric for Strings at Carnegie Hall in January of 2020. Later that year, they worked in collaboration with Walker's son to program his String Quartet No. 1 with Friends of Chamber Music Denver and the Colorado Music Festival. In 2021, they created the first recording of Carlos Simon's Warmth From Other Suns for string quartet under Lara Downes' digital label Rising Sun Music.
Currently, The Ivalas Quartet is the Graduate Resident String Quartet at The Juilliard School in New York City where they study under the Juilliard String Quartet. They were previously in residence at the University of Colorado-Boulder under the mentorship of the Takács Quartet.
In addition to serving as Caramoor's 2022 – 23 Ernst Stiefel String Quartet-in-Residence, this season Ivalas will appear at the Austin Chamber Music Center, Newport Classical in Rhode Island, CU Presents Takács Series, Schneider Concerts in NY, and the MacPhail Center for Music in MN.
The members of the Ivalas Quartet have a shared dedication to their roles as educators. Through the Sphinx Organization, Ivalas has presented educational programming in the Metro Detroit area, with an emphasis on community engagement in schools with Black and Latinx communities. In Colorado, they developed a partnership with El Sistema Colorado and were a part of the Aspen Music Festival Musical Connections program. In their new home of New York City, they are excited to be working with the Chamber Music Society of Lincoln Center as part of their Chamber Music Beginnings program. Ivalas has also nurtured students from the early stages of their musical journey to the collegiate level in many other educational settings.
To learn more about the Ivalas Quartet, please visit their website (ivalasquartet.com). 
---
Health & Safety / We're committed to maintaining the health and safety of our audience, artists, and staff, while ensuring that every visit to Caramoor is comfortable and enjoyable. Click here for more information and up-to-date health and safety policies.
---
The Ernst Stiefel String Quartet-in-Residence mentoring program is supported, in part, by major endowment gifts from the Ernst C. Stiefel Foundation.
This concert was made possible, in part, thanks to the generous support of The Amphion Foundation.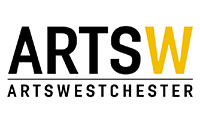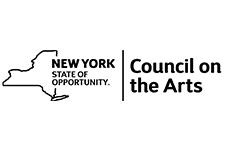 Related Events