Handel's Acis and Galatea
Sunday July 23, 2023
at
4:00pm
buy tickets
Add To Calendar
Overview
Sunday July 23, 2023
at
4:00pm
We've all been there … you (Galatea) are madly in love (with that hottie, Acis), when a jealous monster destroys your relationship with one smash of a boulder. Rather than mope about it, you use your magic powers to transform your (now deceased) lover into a beautiful fountain that flows eternally! This pastoral opera premiered in 1718 and remains one of Handel's most popular dramatic works. Join Philharmonia Baroque Orchestra — recognized as "America's leading historically informed ensemble" (The New York Times) — and some of opera's most revered voices in this fully costumed presentation, surrounded by Caramoor's serene gardens.
3:00pm / Join us for a lecture with MIT professor emeritus and Handel scholar Ellen T. Harris.
Garden Listening / For those who prefer a more casual concert environment, Garden Listening tickets are $20, and are free for Members and children under 18 years old. Listen to the concert broadcast onto Friends Field (audio only) while enjoying a picnic, admiring a starry sky, or relaxing with the family. We recommend you bring your own seating for Garden Listening.
Members are invited to a pre-concert Friends Garden Party and will enjoy a 20% discount on tickets to this performance.
A Note from the Director
"With the addition of a chorus in Handel's oratorio, Acis and Galatea invites the audience to bear witness to a story that blurs the line between performative acts of love and honest attraction. Carnal desire intersects with public scrutiny in this semi-staged, minimalist production, which incorporates elements of audience interaction to help explore how relationships — even ones that end tragically — can be turned into a commodity and exploited for consumption." — Aria Umezawa, Director
Philharmonia Baroque Orchestra
Richard Egarr, conductor
Nicholas Mulroy, tenor (Acis)
Hera Hyesang Park, soprano (Galatea)
Isaiah Bell, tenor (Damon)
Dashon Burton, bass-baritone (Polyphemus)

Aria Umezawa, director
Learn About the Artists
Philharmonia Baroque Orchestra
Under the musical direction of Richard Egarr since 2020, Philharmonia Baroque Orchestra (PBO) is recognized as "America's leading historically informed ensemble" (The New York Times). Using authentic instruments and stylistic conventions from early Baroque to late Romantic periods as well as commissioned new works, the orchestra engages audiences through its signature Bay Area series, national tours, recordings, commissions, and education projects of the highest caliber. Founded 41 years ago by Laurette Goldberg and led by Nicholas McGegan for 35 years, the ensemble is the largest of its kind in the United States. The award-winning Philharmonia Chorale is critically acclaimed for its brilliant sound, robust energy, and sensitive delivery of the text. In 2022, Philharmonia named Valérie Sainte-Agathe as its new Chorale Director. 
PBO's musicians are leaders in historical performance and serve on the faculties of The Juilliard School, San Francisco Conservatory of Music, Harvard, and Stanford. PBO welcomes eminent guest artists including mezzo-sopranos Susan Graham and Anne Sofie von Otter, countertenors Anthony Roth Costanzo and Aryeh Nussbaum Cohen, violoncellist Steven Isserlis, and maestros Jonathan Cohen and Jeannette Sorrell. PBO enjoys longstanding relationships with preeminent artistic collaborators including Mark Morris Dance Group, The Juilliard School, and the American Modern Opera Company (AMOC). In collaboration with Cal Performances in 2017, PBO produced its first fully-staged opera, Rameau's Le Temple de la Gloire, and also produced a fully-staged production of Handel's Aci, Galatea e Polifemo with stage director Christopher Alden in January 2020. 
Among the most recorded orchestras in the world, PBO boasts a discography of nearly 50 recordings, including a coveted archival performance of mezzo-soprano Lorraine Hunt Lieberson in Berlioz's Les Nuits D'été, and a Grammy-nominated recording of Haydn symphonies. The orchestra released the world premiere recording of the original version of Rameau's Le Temple de la Gloire with the unedited libretto by Voltaire in 2018. In April of 2020, PBO released three recordings: a full collection of commissioned works by Pulitzer Prize winner Caroline Shaw, a selection of arias sung by rising star contralto Avery Amereau, and a digital release of Handel's Saul featuring acclaimed countertenor Aryeh Nussbaum Cohen. PBO produced and broadcast more than 112 virtual programs during the pandemic. Uniquely focused on both the baroque and the brand new, Philharmonia announced in 2021 two unprecedented residencies: Tarik O'Regan as the organization's first-ever Composer in Residence, and Davóne Tines as the organization's first Creative Partner. 
To learn more about PBO, please visit its website (https://philharmonia.org).
Richard Egarr, conductor
Richard Egarr brings a joyful sense of adventure and a keen, inquiring mind to all his music-making —whether conducting, directing from the keyboard, giving recitals, playing chamber music, or indeed talking about music at every opportunity. After a successful career as Music Director of the Academy of Ancient Music for 15 years, where he succeeded founding director Christopher Hogwood, he joins Philharmonia Baroque Orchestra & Chorale as Music Director. Egarr also holds responsibilities as Principal Guest Conductor of Residentie Orkest The Hague and Artistic Partner at The Saint Paul Chamber Orchestra in Minnesota, after having served as Associate Artist with the Scottish Chamber Orchestra. As a conductor, he straddles the worlds of historically-informed and modern symphonic performance, making him an ideal fit for PBO's parallel commitments to early and new music. Egarr is already well-known to the musicians and patrons of PBO, having guest conducted the orchestra four times since 2012 in both regular season offerings and the PBO SESSIONS series. In addition to his conducting genius, he is a brilliant harpsichordist and is equally skilled on the organ and fortepiano.
Egarr is a beloved teacher and has been on the faculty of The Juilliard School for eight years in their Historical Performance division, has conducted major symphonic orchestras such as London Symphony Orchestra, Lincoln Center Festival Orchestra, Seattle Symphony, and The Philadelphia Orchestra, and he regularly gives solo harpsichord recitals at The Kennedy Center, Carnegie Hall, the Smithsonian, and elsewhere.
Born in Lincoln, England, Egarr trained as a choirboy at York Minster, was organ scholar at Clare College Cambridge, and later studied with Gustav and Marie Leonhardt in Amsterdam, where he makes his home.
Nicholas Mulroy, tenor
Born in Liverpool, Nicholas Mulroy has sung at many of the world's leading venues, including Carnegie Hall, the Salzburg Festival, the BBC Proms, and Boston's Symphony Hall.
He has worked closely with conductors including Sir John Eliot Gardiner, Sir Colin Davis, Trevor Pinnock, Jordi Savall, Emmanuelle Haïm, John Butt, Lars-Ulrik Mortensen, Paul McCreesh, Nicholas Kraemer, and Laurence Cummings; and ensembles such as BBC Philharmonic, Royal Scottish National Orchestra, the OAE, Britten Sinfonia, Gabrieli Consort, Wroclaw Baroque Orchestra, Staatskapelle Dresden, Kölner Akademie, Bachakademie Stuttgart, Concerto Copenhagen, Handel and Haydn Society, and the Australian Chamber Orchestra.
His recordings include a Gramophone Award-winning Messiah, St. Matthew Passion, St. John Passion, and Acis and Galatea, among many others.
In November 2020, he was appointed Associate Director of the Dunedin Consort.
To learn more about Nicholas Mulroy, please visit his website (http://nicholasmulroy.com).
Hera Hyesang Park, soprano
Hailed by The New York Times for her "bright, clear voice, and impressive coloratura technique," Korean soprano Hera Hyesang Park is attracting the attention of opera houses and concert houses worldwide.
In the 2022-23 season, Hyesang returns to the Staatsoper Berlin for Adina L'elisir d'amore and makes her role debut as Nannetta in Falstaff at The Metropolitan Opera. In concert, she sings Mahler's Symphony No. 4 with San Diego Symphony and Naples Philharmonic; Handel's Messiah with St. Paul's Chamber Orchestra; and appears with Baltimore Symphony as soloist in their Lunar New Year celebration concert. Hyesang will also give recital and concert performances on tour in Mexico, South America, and South Korea.
The 2021-22 season saw Hyesang triumph in three role debuts: Pamina in The Magic Flute at the Metropolitan Opera; Susanna in Le Nozze di Figaro at Glyndebourne Festival; and Adina at Staatsoper Berlin. She also made her Opéra national de Paris debut in Marina Abramovic's Seven Deaths of Maria Callas. Concert highlights included gala concerts with the New York Philharmonic and Prague Philharmonia as well as a multi-city tour of South Korea.
Hera Hyesang Park's honours and awards include first prize in the April 2016 Gerda Lissner Foundation International Competition, second prize and the Audience Choice Award at the 2015 Montreal International Musical Competition, winning second place overall in the women's division in Placido Domingo's 2015 International Operalia competition, as well as taking First Prize in the women's Zarzuela.
Hera Hyeasang Park records exclusively for Deutsche Grammophon. Her debut album I am Hera was released in November 2020.
Isaiah Bell, tenor
Isaiah Bell performs across North America as a classical tenor. Some recent opera appearances include Rufus Wainwright and Daniel MacIvor's Hadrian at the Canadian Opera Company, The Barber of Seville's Almaviva for Vancouver Opera, Mark Morris's production of Curlew River at the Brooklyn Academy of Music, the world premiere of La beauté du monde at Opéra de Montréal, and Lysander in Britten's A Midsummer Night's Dream with Des Moines Metro Opera. Concert engagements include regular appearances with the Toronto Symphony, San Francisco's Philharmonia Baroque, the National Arts Centre Orchestra, and the Oratorio Society of New York. He also curates solo recitals that integrate traditional repertoire with spoken poetry and original compositions.
His upcoming projects include Acis and Galatea with Philharmonia Baroque at Tanglewood, Mendelssohn's Elijah with the Florida Orchestra and Symphony Nova Scotia, and concerts with the Toronto Symphony Orchestra, the Valley Concert Society, the Bach Choir of Bethlehem, and Victoria Baroque. In the spring of 2023, he premieres a new arrangement of his own musical/theatrical work, The Book of My Shames, in a mini-tour to Pacific Opera Victoria, Opera Kelowna, and City Opera Vancouver. He also returns to Opéra de Montréal for another premiere in 2024.
During the pandemic shutdown, Bell created a diverse body of work, including translating, adapting, and performing Poulenc's solo opera La voix humaine for a City Opera Vancouver filmed production. He also designed hybrid concept recitals for Early Music Vancouver and Ottawa Chamberfest, which featured his own music and poetry alongside works from the Classical canon. For 200 days in 2020, Bell immersed himself in a large-scale daily art/music/poetry creation project inspired by the meditative practice of haiku writing. The results can be seen on Instagram @isaiahisaiahisaiahisaiahisaiah.
Bell is also engaged with music education and creative-process training. He travels speaking and hosting master classes, and directs experimental concerts and stage productions for young artists (University of Victoria, Opera NUOVA, University of Toronto). He is currently editing his first novel for publication, and trying to teach himself the ukulele.
To learn more about Isaiah Bell, please visit his website (http://isaiahbell.com).
Dashon Burton, bass-baritone
Dashon Burton has established a vibrant career appearing regularly throughout the U.S. and Europe. Highlights of his 2022–23 season include returns to the Cleveland Orchestra for Schubert Mass No. 6 with Franz Welser-Möst in Cleveland and at Carnegie Hall, and to the New York Philharmonic for Michael Tilson Thomas' Rilke Songs led by the composer. Debut appearances this season include Mendelssohn's Elijah with the Milwaukee Symphony led by Ken David Masur, Stravinsky's Oedipus Rex with the Houston Symphony and Juraj Valčuha, and the world premiere of Chris Cerrone's The Year of Silence with the Louisville Orchestra led by Teddy Abrams, and the Dvorak Requiem with the Richmond Symphony. Burton continues his relationship with San Francisco Performances as an Artist-in-Residence with appearances at venues and educational institutions throughout the Bay Area.
A multiple award-winning singer, Burton won his second Grammy Award in March 2021 for Best Classical Solo Vocal Album with his performance featured in Dame Ethyl Smyth's masterwork The Prison with The Experiential Orchestra (Chandos). As an original member of the groundbreaking vocal ensemble Roomful of Teeth, he won his first Grammy Award for their inaugural recording of all new commissions.
His other recordings include Songs of Struggle & Redemption: We Shall Overcome (Acis), the Grammy-nominated recording of Paul Moravec's Sanctuary Road (Naxos); Holocaust, 1944 by Lori Laitman (Acis); and Caroline Shaw's The Listeners with the Philharmonia Baroque Orchestra. His album of spirituals garnered high praise and was singled out by The New York Times as "profoundly moving…a beautiful and lovable disc."
Burton received a Bachelor of Music degree from Oberlin College and Conservatory, and a Master of Music degree from Yale University's Institute of Sacred Music. He is an assistant professor of voice at Vanderbilt University's Blair School of Music.
To learn more about Dashon Burton, please visit his website (https://www.dashonburton.com).
Aria Umezawa, director
Aria Umezawa is a director, producer, and writer, who recently completed her time as an Adler Fellow with the San Francisco Opera — the first stage director to be awarded the fellowship in 15 years. She is also the co-founder of the Toronto-based independent opera company Opera 5, where she served as the Artistic Director from 2012–17; the creator, writer, and director of the web series Opera Cheats; and a co-founder of Amplified Opera, an organization that places equity-seeking artists at the center of public discourse. During the 2021–22 season, Umezawa directed Madama Butterfly with Hawaii Opera Theatre and the Canadian Opera Company, and she joined Amplified Opera/Canadian Opera Company for their co-production of The Queen in Me. Her directorial engagements for the 2022–23 season include The Raven with Opera Philadelphia, A Midsummer Night's Dream with Vancouver Opera, Madama Butterfly with New Orleans Opera, Turandot with Opera Colorado, and Sanctuary and Storm with re:Naissance Opera. In 2020–21, Umezawa joined Calgary Opera to direct their production of Vastation (Moussa) with the program's young artists and As One with Opera McGill and OURpera with Amplified Opera.
To learn more about Aria Umezawa, please visit her website (https://www.ariaumezawa.com).
Health & Safety / We're committed to maintaining the health and safety of our audience, artists, and staff, while ensuring that every visit to Caramoor is comfortable and enjoyable. Click here for more information and up-to-date health and safety policies.
---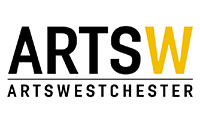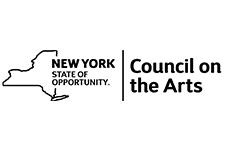 Related Events