Davóne Tines, bass-baritone John Bitoy, piano
Thursday July 13, 2023
at
7:00pm
buy tickets
Add To Calendar
Overview
Thursday July 13, 2023
at
7:00pm
Heralded as a "singer of immense power and fervor" and "[one] of the most powerful voices of our time" (Los Angeles Times), Davóne Tines brings to the intimate Spanish Courtyard a program of spiritual and intellectual exploration that he entitles Recital No 1: Mass. Tines envisions his work as stretching the boundaries of what classical music can be — and what impact it can have on an audience. Featuring works by Caroline Shaw, J.S. Bach, Tyshawn Sorey, Margaret Bonds, and Julius Eastman, and using the framework of the Catholic Mass, Tines interweaves his own lived experience to bring audiences through themes of spirituality, justice, and identity.
Post-Concert / Talkback with Davóne Tines
---
"Davóne Tines is changing what it means to be a classical singer."
— The New Yorker
---
RECITAL NO. 1: MASS
Caroline Shaw: Kyrie
J. S. Bach: "Wie jammern mich doch die verkehrten Herzen" from Cantata BWV 170
Caroline Shaw: Agnus Dei
Tyshawn Sorey: "Were You There?" from Songs of Death
Margaret Bonds: "To a Brown Girl Dead"
Tyshawn Sorey: "Swing Low, Sweet Chariot" from Songs of Death
Caroline Shaw: Credo
J. S. Bach: "Mache dich, mein Herze, rein" from St. Matthew Passion
Caroline Shaw: Gloria
Trad.: "Give Me Jesus" (arr. Moses Hogan)
Caroline Shaw: Sanctus
Julius Eastman: Prelude to The Holy Presence of Joan d'Arc
Igee Dieudonné / Davóne Tines: Vigil
Learn More About the Artists
Davóne Tines, bass-baritone
Davóne Tines is a pathbreaking artist whose work not only encompasses a diverse repertoire, from early music to new commissions by leading composers, but also explores the social issues of today.
A creator, curator, and performer at the intersection of many histories, cultures, and aesthetics, he is engaged in work that blends opera, art song, contemporary classical music, spirituals, gospel, and songs of protest, as a means to tell a deeply personal story of perseverance that connects to all of humanity. His projects include Recital No. 1: MASS, a program exploring the Mass woven through Western European, African American, and 21st century traditions, which he performs this season at Carnegie Hall and other venues; Concerto No. 1: SERMON and Concerto No. 2: ANTHEM, two programs he conceived for voice and orchestra that weave arias and contemporary song, including arrangements by Tines, with poetry; and Everything Rises, a multimedia musical work exploring artistic journeys and family histories, cocreated with violinist Jennifer Koh.
Tines is Philharmonia Baroque Orchestra & Chorale's Creative Partner and in January 2023 he became Artist-in-Residence at Brooklyn Academy of Music. He recently served as Artist-in-Residence at Detroit Opera—an appointment that culminated in his performance in the title role of Anthony Davis' X: The Life and Times of Malcolm X, and he is featured on the world premiere recording of X with Odyssey Opera and Boston Modern Orchestra Project, released this fall on BMOP/sound.
Tines is a member of AMOC and co-creator of The Black Clown, a music theater experience commissioned and premiered by The American Repertory Theater. He is Musical America's 2022 Vocalist of the Year and a recipient of the 2020 Sphinx Medal of Excellence. He is a graduate of The Juilliard School and Harvard University, where he also serves as guest lecturer.
To learn more about Davóne Tines, please visit his website (alsoanoperasinger.org).
John Bitoy, piano
John Bitoy is an Afro-Dominican pianist and composer originally from Chicago, where he enjoys a multi-faceted career as a soloist and collaborative pianist. His recent solo engagements include performances of Rachmaninoff's Piano Concerto No. 2 with the South Loop Symphony and Symphony of Oak Park. He has performed in esteemed halls such as the Eastman Theatre, Chicago Symphony Center, the Jay Pritzker Pavilion at Millenium Park, Krannert Center for the Performing Arts, and the Copernicus Center.
Bitoy is a passionate advocate for new music in performance spaces. Past projects include the recording and world premiere of several pieces from Steve Wallace's Solo piano and chamber compositions in 2020, followed by his opera in 2021. An avid chamber musician, Bitoy has participated in numerous performances in the Gateways Music Festival, and performed works by Marcus Norris and Brian Raphael Nabors. In addition to taking pleasure in his classical engagements, he is well versed in other genres. He was invited to perform with Sigur Ros during their 2019 United States tour of Riceboy Sleeps.
Bitoy enjoys playing standard repertoire, yet he is simultaneously devoted to shedding light on the new music of composers of the African Diaspora. He recently started his own Latin Jazz fusion band, Blackmaninoff, performing his original works. He completed his Bachelor degree in Piano Performance at the University of Illinois at Urbana Champaign in 2017, and he received a Master's in Piano Performance at DePaul University in 2019.
This concert is made possible, in part, by funding from The Amphion Foundation.
---
Health & Safety / We're committed to maintaining the health and safety of our audience, artists, and staff, while ensuring that every visit to Caramoor is comfortable and enjoyable. Click here for more information and up-to-date health and safety policies.
---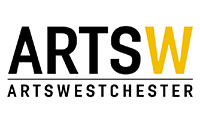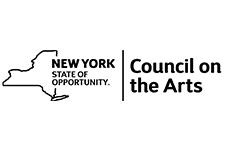 Related Events