Concert on the Lawn
Balún
Friday August 11, 2023
at
7:00pm
buy tickets
Add To Calendar
Overview
Friday August 11, 2023
at
7:00pm
Fusing Caribbean rhythms, Dembow (aka old school reggaeton), intelligent dance music (IDM), and dreamy dance pop tunes with the traditional sounds of their Puerto Rican homeland, the Brooklyn-based electronic indie band Balún brings its mesmerizing sound to Friends Field. Lead singer Angélica Negrón describes it as "music that you can sleep to while dancing."
Please bring your own seating for this performance on Friends Field. Picnics are encouraged!
Summer Season Shuttle / Take the FREE shuttle from Metro North's Katonah train station to and from Caramoor! The shuttle runs before and after every summer afternoon and evening concert. No need to RSVP to get on the shuttle, it will be there when you arrive (in the parking lot side of the station). And if it's not there, that means that it just left and will be back in 5-10 minutes!
Learn More About the Artist
Balún
Brooklyn-based electronic indie band Balún self-identify as transnational. The quartet that broke out of the San Juan indie scene a decade ago has since undergone a formational odyssey through the industry, academia, and the stateside Puerto Rican experience. Balún's long-awaited sophomore album Prisma Tropical focuses an incredibly wide field of genres and influences into a revelatory sound that evokes both of the band's homes and the distance between them. Heavy doses of tiple, bomba barrel drum, and dembow work alongside loops and layers of shimmering synths to accomplish something explicitly of the island, yet fluent in the language of global pop. Tied together around the magical realism of singer Angélica Negrón's lyrics, Balún's deep understanding of reggaeton's Jamaican dancehall roots has transformed their shoegaze pop into "dreambow."
Balún's new LP 'Prisma Tropical' was released July 20th 2018 via Goodchild Music and premiered on NPR's First Listen. Their single 'La Nueva Ciudad' Premiered on Remezcla and was Spotify Latino's Song of the Day, breaking into the Viral Charts globally and in 8 countries including Spain, Mexico, Chile, & Argentina. 'Prisma Tropical' was one of NPR's Top 50 Albums of 2018, placed #4 in Rolling Stone's Top 10 Latin Albums of 2018, and The New York Times named the single "Años Atrás" one of the "Best 65 Songs of 2018".
Health & Safety / We're committed to maintaining the health and safety of our audience, artists, and staff, while ensuring that every visit to Caramoor is comfortable and enjoyable. Click here for more information and up-to-date health and safety policies.
---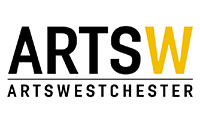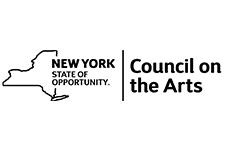 Related Events